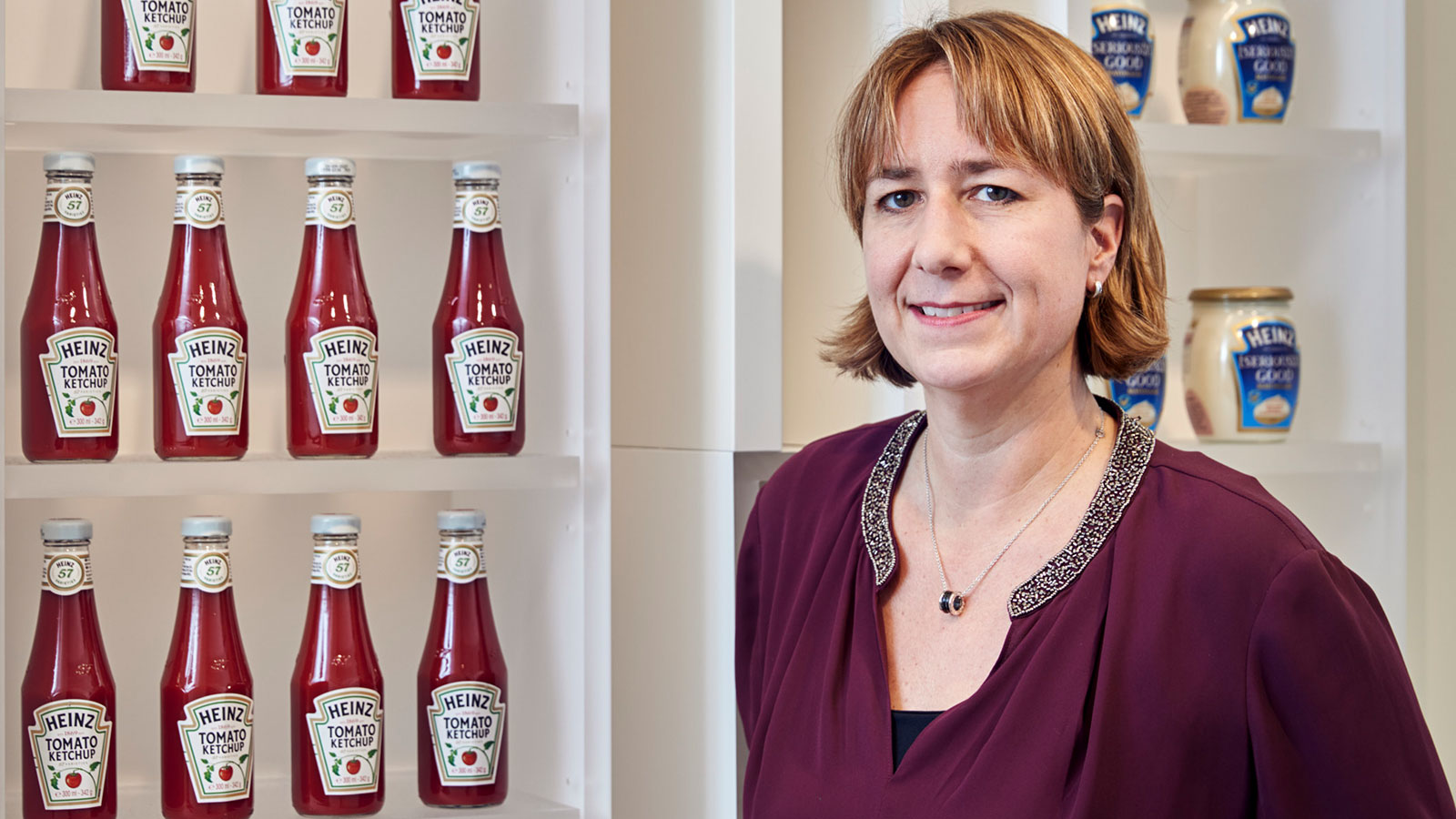 Interview with Christina Mueller

Kraft Heinz is shifting towards a brand-led business model. They're scouting the best marketing professionals and recently hired Christina Mueller as the new Marketing Director Benelux. Mueller has almost 20 years of experience in Marketing and Country Lead roles within the food division of Unilever. "At Kraft Heinz, our mission is to be the best food company, growing a better world. You can only achieve that with the best talent."
What was it like to start at Kraft Heinz?
I'm amazed at how fast everything goes. I've only been here for six weeks, but it feels like I've been here so much longer. The team has welcomed me with open arms and I can connect to the industry and the way they work.
"Marketing is about logic, and magic."
Christina Mueller, Marketing Director Benelux
The way of working must have been a big change.
To a certain extent. Kraft Heinz positions itself as a meritocracy. From what I've seen in the first six weeks, it's really there. The level of ownership and speed that come with a meritocracy are evident in the way we've been reshaping the annual plans and campaigns. There is a very strong bias for action, and the company excels at fast decision making. And that speed is of essence if you want to compete. The market place changes all the time, so if you wait too long to make perfect plans, you might miss the train. That speed fits my nature. I'm a maker and a doer, and I like to make things happen, so I fit right in.
Could you tell us a bit more about the campaigns you're planning?
Most of it is still under embargo, but we're celebrating 150 years of Heinz this year. Using a molecular cuisine technique, we've created a limited edition of 150 jars of Ketchup Caviar. Although it started as a European initiative, it's going viral globally. We even made it to the morning tv-shows in the US and someone is selling a jar on eBay for more than $500. The caviar is just a teaser, but it gives a taste of our new way of working: we don't talk at people, but focus on having real conversations that truly engage our users and fans. We will continue to dream big and come up with more quirky ideas to create a buzz around the brand.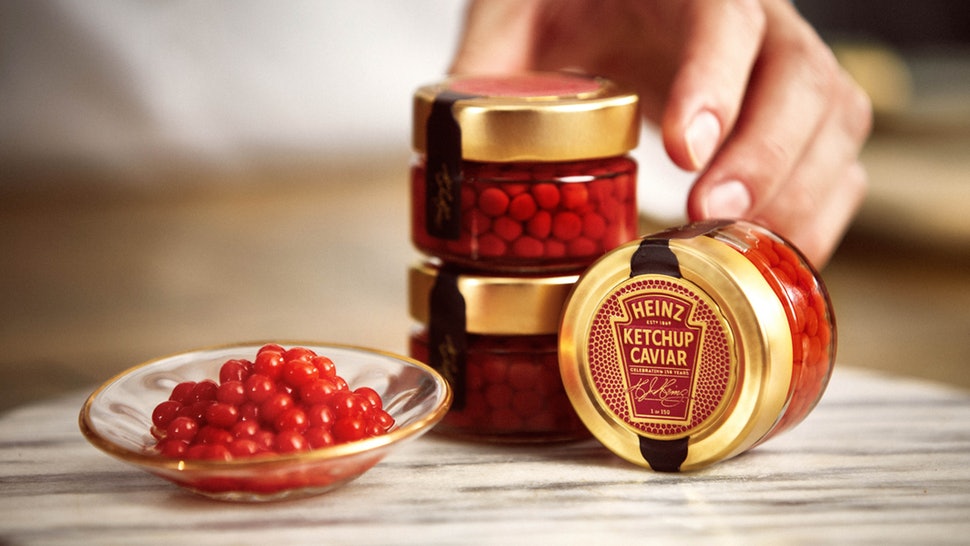 How much impact can a local team have when it comes to global brands?
Especially in Europe, every country has different eating habits, local lingo, sense of humor… We need strong local teams to flex the big ideas of global campaigns so that they're in sync with local culture and local eating habits.
"It's about acts, not ads."
Christina Mueller, Marketing Director Benelux
The joy of working at Kraft Heinz is that you get to flex global power brands to local needs as well as develop local brands. About 90% of our portfolio are local jewels such as Honig, De Ruijter and Karvan Cévitam. It's an honor to work on these strong local brands with impressive heritage, to connect them to new food trends and drive them to the next level of growth.
What's your vision on marketing?
I talk to my team about neuroscience a lot. In his book 'Thinking, Fast and Slow', Daniel Kahneman explains that there are two types of thinking: System 1, which tries to process the overflow of information by using our intuition and making shortcuts, and System 2, which kicks in when System 1 can't make sense of something. System 2 involves principles such as language, logic and mathematics. But the moment I need System 2, I'm lost in FMCG. Because people don't want to make conscious decisions when they're shopping. Our campaigns, packaging, communication, product benefits – everything we do has to appeal to System 1. So I train my team to ask three questions about everything they do: does my product stand out, is it clear, and is it appealing? If you can answer yes to all three questions, that's when the magic happens.
In what way do you think you'll be able to bring change to the organization?
We need more focus on products, consumers and shoppers. Great marketing is a combination of logic, and magic. Kraft Heinz has amazing analytical capabilities, but we need step it up in terms of 'the magic'. And that only happens if you visit stores to talk to shoppers and go to consumers' homes to talk to them directly. I want our feet on the street, because that's where the magic happens. We kicked off that program about three weeks ago and I walk the talk. For example, I check the stores, take pictures and show the marketing and category teams what I'm seeing. Why? To start the conversation about what we need to improve and to put our focus on creating the magic.
What's your favorite Kraft Heinz product?
It's like the old slogan, it has to be Heinz! I remember that as a child, I could never get the ketchup to come out of the bottle. You have to shake it very hard, slap it on the back, and then all of a sudden, there is this massive splash of ketchup! And then I always ended up sharing my plate with everybody else. It's a fun and happy memory, and when we have barbecues with friends nowadays, the same thing still happens. I would never issue a brief to 'fix' the way the ketchup comes out of the glass bottle, because it's those little imperfections that make brands and products so loveable. That's the magic. And for people who really don't like it, we have a different product: the top down squeeze bottle.
You were at Unilever when Kraft Heinz made a bid for Unilever.
Oh yes, that was a big shake-up. An epic disruption. We all feared that Kraft Heinz would do nothing but cut costs and squeeze the profits out of the business. But that was a prejudice. Now that I'm here, I can confirm that we're driving investments into our brands and people. We're very strong at managing costs, but the aim is to liberate the money so it can be invested into growing our brands.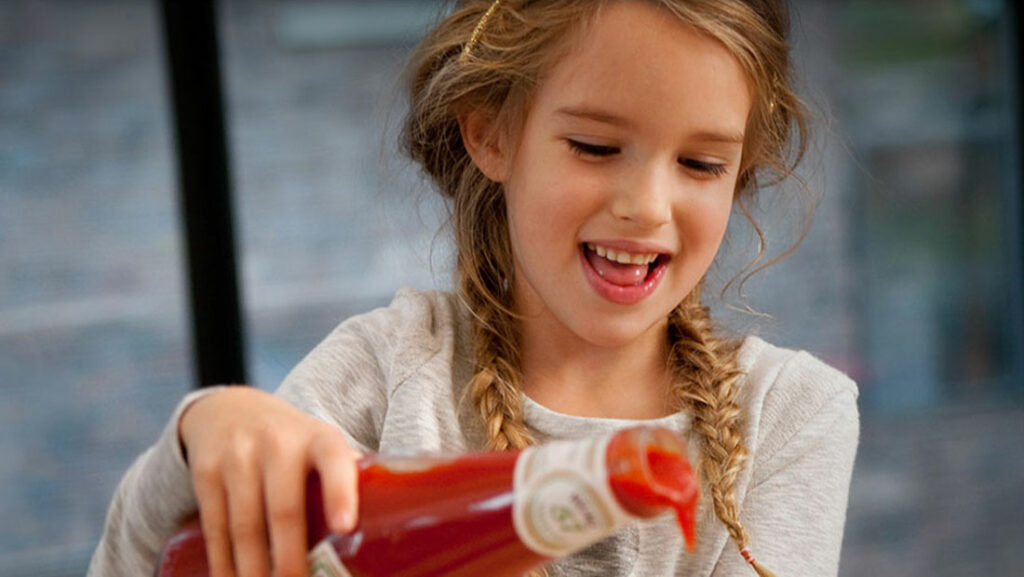 How are you investing in your brands?
If you really want to invest in your brands, you need to invest in the right talent. With all the ad spend in the world, you can't compensate for mediocre employees. When I'm recruiting, I'm looking for people with the right attitude and a growth mindset. Because skills are teachable. Attitude is different – you either have it or you don't. I need people who dare to make bold decisions. That's what really inspired me about Kraft Heinz. That's why I joined.
What type of people would thrive at Kraft Heinz?
Kraft Heinz is not for everyone: it is very demanding and fast-paced. It demands a lot of rigor and understanding the business. But if you dare to dream big, and dare to be bold, this is the place to be. No matter what age, which gender or what nationality you are, this framework will give you the opportunity to fly.