Strategic Sourcing Project Manager
Computers continue to get faster, every generation of smartphones boasts higher specs and the Internet of Things (IoT), Artificial Intelligence (AI), self-driving cars and similar technologies are booming. ASML invents and develops the complex technology required to drive this progress. By building upon its leading position in lithography and expanding its services across the chip manufacturing ecosystem, ASML is set for strong growth (15% annual growth towards an €11B+ company in 2020). This creates a wide range of enticing career opportunities.
ASML
An ASML lithography system contains tens of thousands of parts, and nearly all of them are manufactured by suppliers. Evidently, the supplier network has a pivotal role in ASML's innovation and progress. As a high-tech system integrator, the company focuses on ultimate outsourcing and integration of its supply chain.
VACANCY: STRATEGIC SOURCING PROJECT MANAGER
The Strategic Sourcing Project Manager at ASML has a fundamental impact on the development of the supply base strategy and policy in areas such as optics, mechatronics, mechanics and electronics. They are responsible for making strategic make/buy proposals: should ASML build specific development and manufacturing competencies in-house or should use external partners for this? Furthermore, the Strategic Sourcing Project Manager will be instrumental in developing category strategies for the buy-competences, together with the category managers. The category strategies result in implementation plans that contain strategic deal structures. They will prepare and structure these strategic deals and be part of the strategic deal-making teams. Finally, this Project Manager will be able to help solve complex technological roadmap issues through open innovation scouting projects.
STRATEGIC SOURCING
The Strategic Sourcing Expert Group, led by Mark van Spall, works in close cooperation with the senior management of Research, Development and Engineering, Operations and Sourcing to secure the long-term supply of the right products and services. Its success is carried by the close collaboration with suppliers. With 85% of the manufacturing cost price accounting for purchased goods, it's safe to say that the future of ASML depends on its supplier network.
RESPONSIBILITIES
The Strategic Sourcing Project Manager has four main areas of responsibility:
Project management for make/buy decisions: lead a cross-sector team to decide which technologies will be developed inside ASML and which at suppliers, and whether they will be manufactured at ASML's factories or those of suppliers. This aspect of the role includes building comprehensive knowledge of the development and manufacturing competencies for a (group of) product(s), assessing the fit with potential suppliers, structuring a business case and drafting a solid proposal. The goal is presentation and approval at Executive Committee level.
Developing sourcing category strategies and driving cross-sector approval thereof, together with the category manager. This starts with gaining an in-depth understanding of how the supplier landscape can meet the long-term business targets on product and technology roadmaps. The work also includes developing product market outlooks, leading analytics in close cooperation with in-house analysts to test hypotheses, identifying sourcing landscape improvements, and making the strategic synthesis for improved category strategies. These strategies will again be presented for approval at Executive Committee level.
Project management for global scouting: responsible for leading a team to find either a technological solution for a problem new to ASML, or a new supplier for an existing solution. Reasons for looking for new suppliers include (but aren't limited to) capacity, quality and cost. This is often executed through open innovation scouting projects with the help of external partners. A successful scouting project delivers either a technological solution or a shortlist of suppliers available for subsequent supplier selection.
Deal identification and structuring: the strategic sourcing team builds a deep understanding of the supplier landscape and the strategic risks (lock-ins) and opportunities. Strategic deals are needed to prevent lock-ins and/or to optimize the leverage generated by ASML's strategies. This includes responsibility for driving the ideas for deal structuring, proposing and assessing deal structures and maximizing ASML's total-cost-of-ownership improvements while preventing or solving strategic lock-ins through deal structuring.
CAREER OUTLOOK
This role is a proven way for first-tier consultants to enter ASML and secure a stellar career path within ASML. The role will have international business exposure and requires occasional travel to ASML locations and suppliers around the world. Depending on the candidate, there are various possible next steps, including product management, corporate marketing or a more senior role within sourcing e.g. category manager.
Profile
PERSONALITY
Passionate about advanced technology
Strategic insight
Analytical
Communicative across the organization
EXPERIENCE
Master/PhD in technology
Background in strategy consulting
Stakeholder management, balancing differing opinions
ASML works with Top of Minds to fill this vacancy. Contact Roland Vetten at roland@topofminds.com for more information.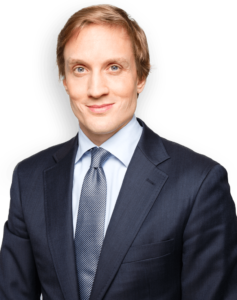 Roland Vetten
Partner
Inspirerend interview
Strategic Sourcing Project Manager
Computers continue to get faster, every generation of smartphones boasts higher specs and the Internet of Things (IoT), Artificial Intelligence (AI), self-driving cars and similar technologies are booming. ASML invents and develops the complex technolo …
Lees meer