Market Analysis & Forecasting Director – Health Technology Solutions
Amsterdam or Boston (U.S.)
B2B, Health Care, Industrie
In recent years, Philips has been through a major transformation. Reshaping the company from a diversified conglomerate to become a focused leader in health technology. With the goal to make the world healthier and more sustainable through meaningful innovation, the company has set itself the bold target of improving 3 billion lives per year by 2025. The Market Analysis & Forecasting (MA&F) team at Philips plays a key role, not just helping to shape the direction of the company and the industry, but also improving the lives of millions of patients and healthcare staff.
Innovation with purpose
In 2017 alone, Philips' solutions and technologies touched 2.2 billion people. And by putting the weight of 127 years innovation and research expertise behind the digital transformation of healthcare, Philips has ambitious growth plans. At the core of the Strategy, Mergers & Acquisitions and Partnerships (SMAP) department, one of the most dynamic teams of the company, the Market Analysis & Forecasting (MA&F) team is expanding with a Director Health Technology Systems, a Director Health Technology Solutions and a Director New Business Creation. They will help predict and model the foundation for Philips' growth through health technology solutions. Based in Amsterdam, these roles are well-positioned at the epicentre of Philips strategy to reshape the business in the face of an evolving marketplace.
"Our MA&F team analyze markets and challenge leaders, including myself, on how we can create more value and improve the lives of more people. They are basically the brains of the company." – Frans van Houten CEO, Philips
These analytic roles will work closely with Hugo Barbosa Vazquez, Vice President Head of Market Analysis & Forecasting. These are not roles for the meek. Under Hugo's new way of approaching analytics, the ideal candidate will source and create their own data from scratch, triangulating the output with a wide range of internal and external sources.
"We are not tracking the market. We are forecasting and influencing it." – Hugo Barbosa Vazquez, VP Head of Market Analysis & Forecasting
Vacancy: Market Analysis & Forecasting Director – Health Technology Solutions
As a Director in the MA&F team with Philips, this professional will use analytical and forecasting skills to identify and evaluate global value creation opportunities and enable the business to respond appropriately. This role isn't about individual products or services (e.g equipment, software or maintenance), it's about creating all-in health tech solutions that are way more valuable than the sum of their parts.
As a MA&F crew member, this role is part of the Strategy, Merger & Acquisitions and Partnerships (SMAP) at Philips. The MA&F team is an analytical powerhouse that will help shape the future of Philips and impact millions of people worldwide. The team provides fact-based market models and insightful analyses to stakeholders across Philips' business sectors and geographies. For those who don't just think outside the box, but live to reinvent the box, this role is a game-changing opportunity.
As part of Philips corporate level functions, this role lives at the heart of Philips, playing a key role in supporting the Royal Philips Executive Committee. This position will work side-by-side with the SMAP teams and will have a direct line of access to the Philips geographic market leaders and HealthTech business segment management teams. The purpose: to build market size and create forecasting models of solutions that can be connected over time to build patient centric and disease specific pathway solutions.
CANDIDATE PROFILE
SKILLS
 Ability to deliver solutions for healthcare providers
comfortable networking within and outside of Philips
Strong analytical skills and solid presentation skills to deliver market insights
University degree, preferably in Engineering/Business/Finance.
An MBA/PhD is a plus.
EXPERTISE
Minimum 10 years' experience in an analytical role
Proven background in healthcare market analysis
International exposure
Experience in Equity analysis
Philips works with Top of Minds to fill this vacancy. Contact Barbara Sauter at barbara@topofminds.com for more information.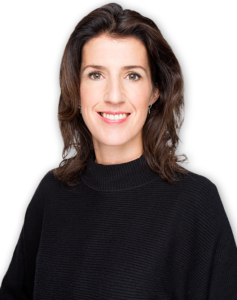 Barbara Sauter
Consultant
Inspirerend interview