The exposure to a wide range of topics, lines of business and top management, makes the ING Strategy Consulting team an ideal landing spot for consultants and a breeding ground for future management. Consequently, they have an excellent track record in both core strategic projects as well as in placement of alumni in senior positions. An opportunity has come up at Managing Principal level. 
About ING
ING is a global financial institution of Dutch origin, offering retail- and commercial banking services to customers in over 40 countries. All 52,000 employees are guided by the same values: transparency, integrity and social responsibility to help customers manage their financial future. The bank presented its Think Forward strategy in 2014, which aims to create a differentiating customer experience enabled by a streamlined organization, operational excellence and an enhanced performance culture.
Corporate Strategy Department
The Corporate Strategy department is led by Jeroen Plag, who reports directly to the CEO of ING Bank. The department consists of a Management Team of 7 FTE, and 12 Project Leaders and Consultants (most of them alumni of McKinsey, BCG, Bain). Together, they support the Management Board of the Bank (MBB) and Senior Management in setting the strategic vision of ING. As ambassadors of the Think Forward strategy within ING, they translate the bank's strategy into actionable plans for the business, ensure implementation, support CEOs and Board Members with high-impact projects aligned with the vision and track performance. As such, they empower ING to stay a step ahead.
"The exposure to a wide range of topics, lines of business and top management, makes the Strategy Consulting team an ideal breeding ground for future management." – Jeroen Plag, Head of Corporate Strategy at ING
Vacancy: Managing Principal
This is a strategic management position within the Corporate Strategy department, with major exposure to a variety of businesses and the most senior management of the bank.
The Managing Principal focuses on the Retail Bank and works with key senior managers and business leaders (at MBB, MBB-1 and MBB-2 level) to define the bank's strategy and tactical plans. (S)he recruits, coaches and educates more junior members of the Corporate Strategy team and oversees all Retail-related projects.
Together with Senior Management and the team, (s)he defines objectives and approach. After that, (s)he provides insights in and advice on key strategic topics and helps prioritize projects. The Managing Principal also ensures that all recommendations given by the team are of a high quality and aligned with the bank's strategy.
The position is based at ING's headquarters in Amsterdam and provides the opportunity to work on projects across ING's global locations – with a greater focus on Western Europe. Over the past 2 years, projects included: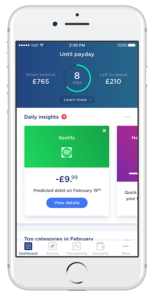 Definition of local strategic plans with country CEOs;
Development of market entry strategies for new products (e.g. mortgages, personal loans, etc.) of geographical regions;
Strategic assessment of M&A opportunities;
Development of a global tool for the Chief Risk Officer, which simulates how the balance sheet will develop based on historical data and decisions in terms of geography and product type. The tool can highlight potential consequences of various strategic choices;
Incubation and launch of the innovative fintech YOLT in anticipation of the new banking legislation. In 2018, the PSD2 (Revised Payment Service Directive) will be implemented, which means that banks will have to provide open API's so that third-party providers will be able to access the banking data of customers (with their consent) and initiate bank transactions on their behalf. The YOLT app is a testing ground allowing ING to figure out what ING's strategic response should be. The idea: a single environment where customers can view (and following PSD2: control) all of their bank accounts and credit cards.
The Managing Principal's involvement in specific projects ranges from consulting and overseeing to active project management. Projects typically take 2-3 months and they are led by a Project Leader with two or three Consultants.
Profile
Experience
Consulting exit at Principal / Associate Partner level
With focus on Financial Services/Retail/B2C/Digital
Or minimum 8 years at customer-focused corporates
With P&L-responsibility and/or leading digital capabilities
Skills
Strategic
Business acumen
C-level influencing
Leadership & management
Driving innovation
Solliciteer op deze functie
Managing Principal