In need of some extra brain power?
Recruiting quality analysts is not a simple task. Finding a candidate capable of managing an entire department of analysts is perhaps even more difficult. The desired mix of analytical rigor and business sense paired with managerial acumen and stakeholder management skills makes for a rare profile.
But it is possible. Top of Minds is market leader in the Netherlands in the brokerage of analytical profiles starting at the 60k annual salary mark. Our range extends up until CIO positions with a 300k maximum salary.
Many of our analytics candidates have a background in consultancy having worked for firms such as McKinsey, BCG, Bain, Roland Berger, Accenture, PwC or Deloitte.
Headhunter Analytics
Recruiting quality candidates requires a good story. This is especially true in a tight labour market. Analysts are always looking for purpose. It matters significantly what they're working on. A goal that both contributes and holds relevance on a personal level can be the deciding factor for the job they land on.
Through Headhunter Analytics, Top of Minds has enjoyed a considerable amount of success in recruiting strong analysts on all levels for both known and unknown companies. Our carefully constructed database enables us to provide quick access to the best professionals. A large network combined with the right message yields quick results.
A crucial factor in successfully placing analytical professionals is a content-driven approach. For this reason, we work with specialized consultants all of whom invest a considerable amount of time in understanding your sector and all the specific challenges that come with it.
Our headhunting process
Our 3 steps towards results
1. Storylining

Great stories attract great people. Based on an extensive intake with the hiring manager and other stakeholders, we determine the essence of the recruitment message.
2. Pitching

Attractive content is the key factor in shaping the essence of the message. Our extensive network of top professionals in the Netherlands ensures that everyone relevant will know about your story.
3. Selection

Once an exhaustive longlist of interested candidates has been drawn up, we narrow it down to a shortlist with the most suited candidates. We do this by means of an objective scorecard and by conducting in-depth interviews. The top three is then taken through several selection rounds within your organisation, after which we facilitate the contract negotiations with the number one candidate.
Employer Marketing
Great stories attract great people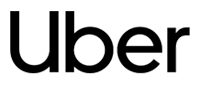 Operations Manager
Rolling out an internationally proven concept in the Netherlands in a company where numerical thinking is paramount.
View PDF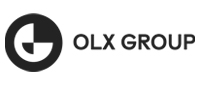 Data Scientist
Purpose focused in their recruitment: Big Data is REAL at OLX. Real people selling each other real products.
View PDF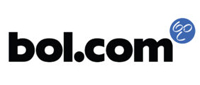 Programmamanager one-to-one marketing
Is it marketing? Is it analytics? Some hybrid roles require some additional explanation.
View PDF
Visit address Prins Hendriklaan 56
1075 BE Amsterdam
E-mail contact
We contact you within 4 hours