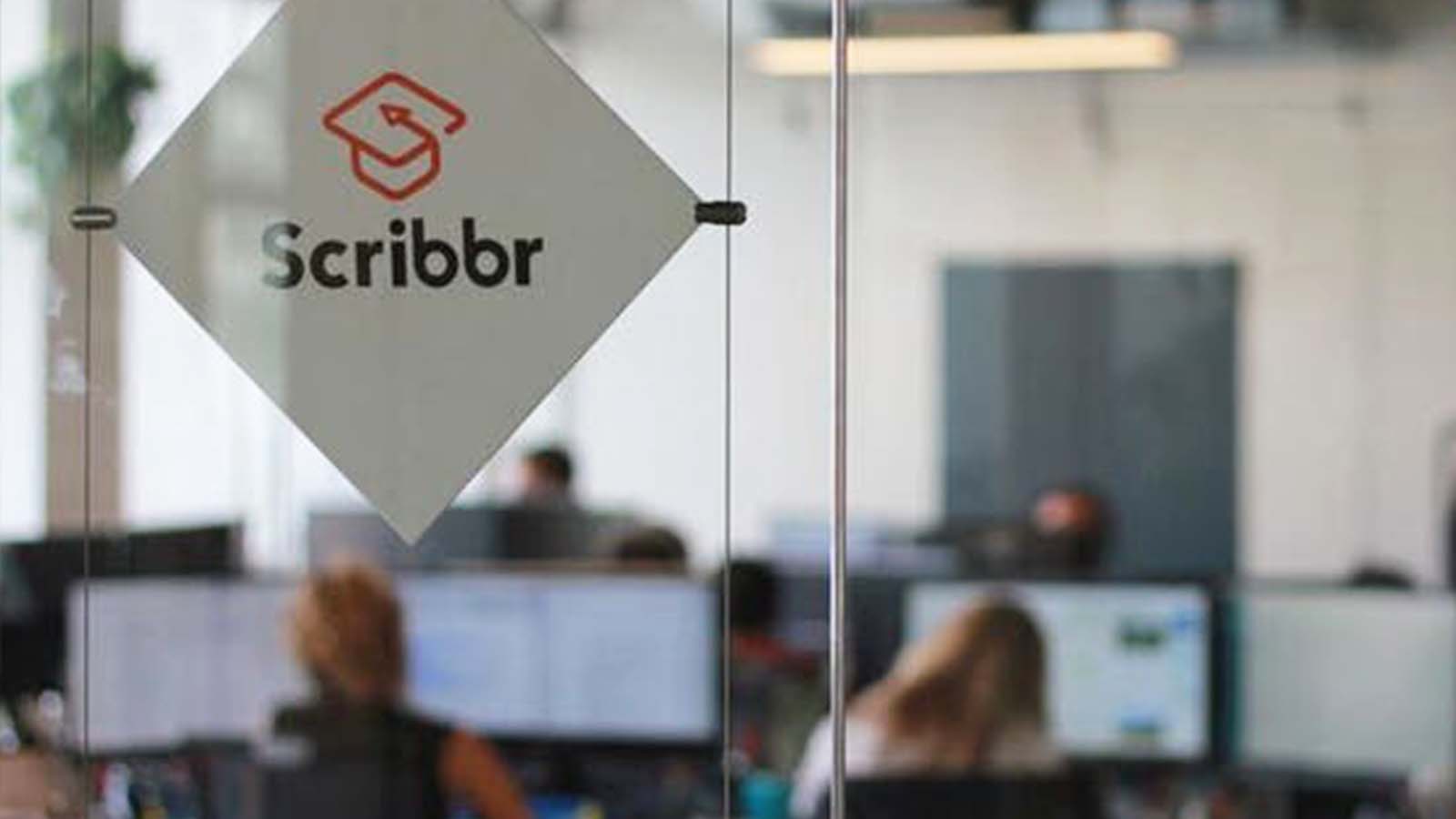 Scribbr
About Scribbr
Scribbr was founded in Amsterdam in 2012. The goal: to help every student become a better academic writer. To help them reach that goal, the scale-up offers a range of on and offline tools, services, and personal support for students around the world. For example, students can have their thesis or paper reviewed by Scribbr, and Scribbr can help with plagiarism detection or automatically generate sources. Students who can confidently write a great essay, paper, or dissertation feel more empowered to take the next step in their career. It is how Scribbr helps students reach their full potential. 
In recent years, Scribbr has seen the monthly user count grow to ten million. The scale-up is active around the world and is focused on the German, American, English, French, and Dutch markets. The next step: expanding to more countries to become the international market leader and strengthening existing local positions. Over the next five years, Scribbr wants to generate 50 million visitors per month and significantly boost both the conversion rate and sales. In 2022, Scribbr will also be introducing a subscription model to help students even more.
Prestigious awards
Scribbr has won multiple awards in recent years. They won the FD Oryx Award for outstanding growth achievement, ranked fifth in the Deloitte Fast 50, and 98th in the Financial Times FT1000. But there is no time for complacency—in fact, continuing to develop new, innovative services is essential to staying ahead and guaranteeing continued growth. 
Around sixty employees work at the head office on Singel in Amsterdam, with more than 500 freelancers working for Scribbr worldwide. They are proud of the achievements this scale-up has made so far, but believe it can always be better, faster, and more efficient. Ambition and team spirit are deeply ingrained in the DNA of the organization. Scribbr is a flat organization where lines of communication are short and everyone is easily accessible and quick to respond. Advancement is the rule rather than the exception, and a significant number of employees have advanced internally. Experienced external talent was recruited last year for certain key positions in the organization, and that process is now underway for the Head of Marketing.