felyx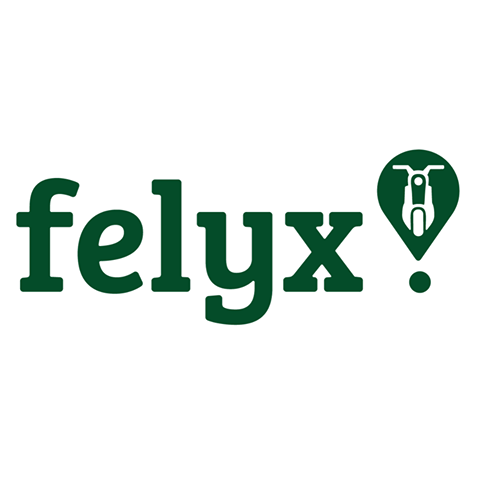 FELYX
Getting from point A to point B quickly and efficiently on a durable e-scooter for 30 cents a minute, all through an app. felyx is the first scooter sharing system in The Netherlands. Currently, felyx has 108 e-scooters on the streets of Amsterdam. In six months, that number needs to increase to 1000, both in The Netherlands and abroad. Founders Maarten Poot and Quinten Selhorst are looking for a Global Expansion Manager to take on these ambitious plans.
CONNECTING URBAN LIFE
A 400k capital injection helped the two former consultants in raising their idea to the next level. In August 2017, felyx opened their head offices in Amsterdam and the e-scooters hit the streets. Connected to an innovative tech platform, the app is simple to use: you register your driving license, select an e-scooter near you and park inside the service area. Usage, from starting up to switching off – all through the app. A perfect solution for young professionals, freelancers, and students with the desire to quickly and flexibly make their way through a busy city.
The consultant's mindset
felyx fills a gap in the market and the company is miles ahead of its competition. Maarten and Quinten used data to put every facet of their business plan to the test and selected all the best options. The felyx scooter is the best e-scooter on the market, and the hardware and software on which all the applications run have been finetuned to perfection. Because of their agile, iterative approach, the company is always able to immediately adapt to changes. This provides felyx with distinctive capabilities, potential for growth, and possibilities for innovation in an ever-changing market.