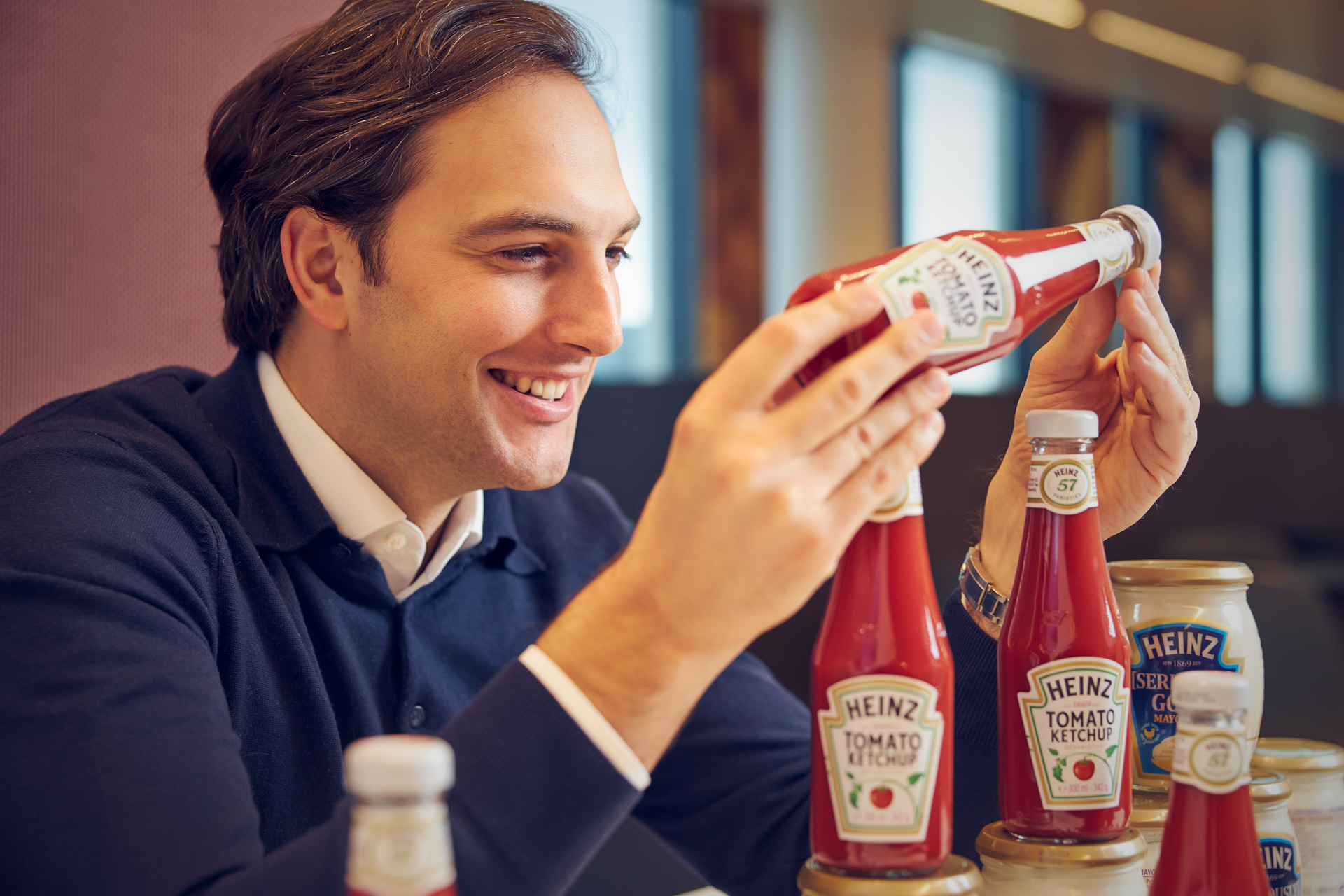 Career advice from Andrej Bjegovic

Advice #1: Expand your horizons
Andrej is Croatian and grew up in France, right outside of Paris. He moved to Boston in the US to do his undergraduate degree and continued playing football at a Division 1 college level. After he graduated in Business (with a specialization in Finance), he moved to New York to work on Wall Street. "This was right after the financial crisis; a tumultuous and challenging time."
After working with many different clients and types of assets for over six years, Andrej decided to move back to Europe and transition to a more tangible industry. To facilitate this transition, he did an MBA at INSEAD in Paris and Singapore. "That was a phenomenal year. Before I went there, I thought that I was international and had some cultural understanding. When I did the MBA, I realized I had no clue. The people there were highly diverse and incredibly accomplished. It was a great learning opportunity."
At the end of his MBA, Andrej learned about Kraft Heinz and their MBA General Management Program. He was impressed by the key values that underpin the business: ownership and meritocracy. "Really taking responsibility for the work you do and knowing that performance will be rewarded – that resonated a lot with me."
Advice #2: Stay focused
After three years with Kraft Heinz, Andrej moved to Amsterdam in January 2019, where he became the head of the business unit European Distributors & Exports (D&E). D&E is a stand-alone structure with dedicated teams for Marketing, Sales, Finance, Human Resources and S&OP. "We look after all the countries in Europe where we solely use a distributor model as the route to market. In addition to that, we also manage the export of our European brands to other countries around the globe."
CV Andrej Bjegovic
2019 – current: Business Unit Lead European Distribution Markets and Exports, The Kraft Heinz Company
2018 – 2019: Head of Convenience, The Kraft Heinz Company, London
2016 – 2018: MBA Management Program – National Account Manager, The Kraft Heinz Company, London
2015 – 2016: MBA, INSEAD, Paris/Singapore
2012 – 2015: Vice President of Investments, Aegis Capital Corp., New York
2009 – 2012: US Equities Account Manager, Max IBD, New York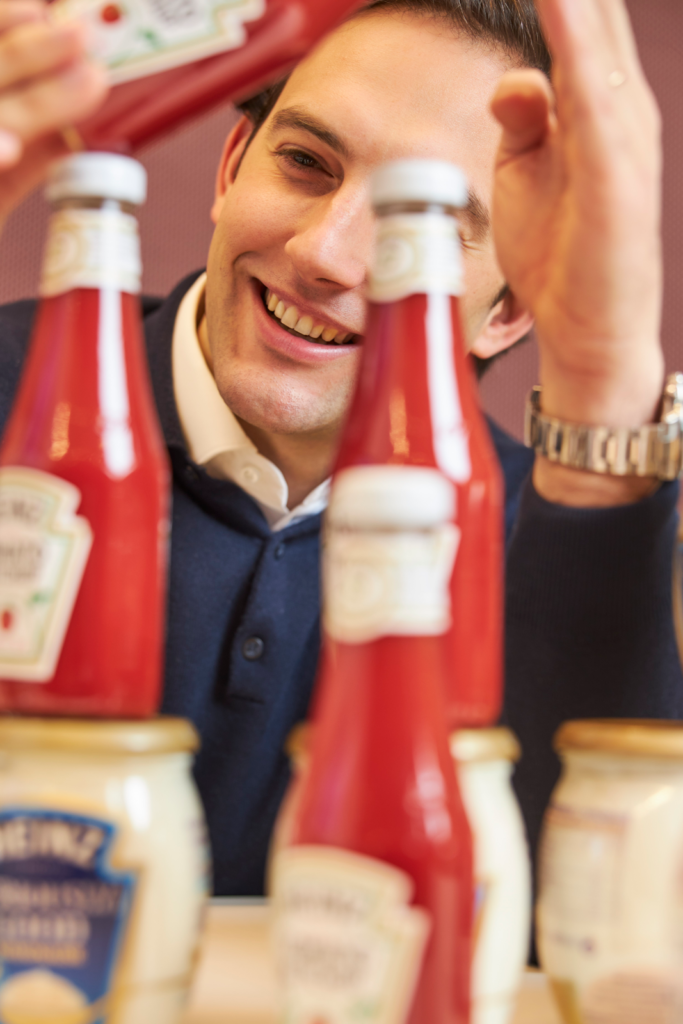 What makes D&E exciting for Andrej, is the sheer potential for growth and the enthusiasm of his team to realize this growth. "We're an extremely driven and international team. We share fifteen different nationalities from all walks of life. What unites us is our relentless ambition and energy. We're very passionate about what we do. Our objective is to double our business by 2025."
A challenge that they are facing is balancing growth opportunities with the dangers of granularity. "We're managing a total of 23 countries, and they're different from one another in every way, shape, and form. The span is quite broad, from the Baltics in the north to Greece in the south and Israel in the east. In some countries, like Malta and Cyprus, we are market leaders. In others, we are hardly present yet. This requires a tailor-made market approach. Maintaining a high level of focus is our biggest challenge.
 "When I moved to the UK, I discovered a hidden gem in the Kraft Heinz portfolio: HP Brown Sauce. Every Sunday morning, I would watch football highlights and have a full English breakfast. If you haven't tried HP Brown sauce on your sausages, I highly recommend it."
Andrej Bjegovic Business Unit Lead European Distribution Markets and Exports
Advice #3: Keep it simple and be agile
Andrej: "This is a very Kraft Heinz thing to say, but I'll say it anyway: you need to be able to simplify issues. Properly breaking them down is the first step of tackling them." To avoid the dangers of granularity, Andrej and his team have defined four pillars: Ketchup, Mayonnaise, Foodservice, and Tomato-based products. As a result, all of their activities over the next five years will either help reinforce the number one position of Heinz Ketchup, launch a mayonnaise proposition, increase the Kraft Heinz footprint within Foodservice or establish Kraft Heinz as the go-to brand for tomato-based products such as soups, sauces, puree, and passata.
With a product like mayonnaise, Andrej faces an interesting challenge. Slightly pickled, tangy, eggy or salty, extra thick or silky smooth – there is a distinct difference between the way people like their mayonnaise in different countries. That's why they've developed an agile strategy with three different mayonnaise propositions to suit each market: KRAFT, Seriously Good and Classic Mayo.
Andrej: "We also see this need for agility when it comes to Foodservice. We have a vast amount of white space in most countries where visibility in restaurants and hotels is an important way to increase brand equity. But again, each country has its own challenges. I just came back from Israel. They said: great food service assortment, but we need it with a higher kosher level. It's a huge market, so we'll work with the product development team to find a solution."
Advice #4: Surround yourself with diversity
"During my time in London, we hired a professional cricket player," Andrej says. "He went to the London Business School, so we knew he had potential, and we gave him the opportunity to prove us right. At Kraft Heinz, we really are open to all kinds of backgrounds, and we tend to move people across different functions. For me, that's one of the great things about us – we don't just allow it, we encourage it. It's such an added value if you have expertise in finance, in marketing, and in operations – It creates a far more well-rounded professional athlete."
Advice #5: Forge the right partnerships
Consumer demands are rapidly evolving. "How and what people eat is possibly changing even faster than in occidental Europe. We need to keep up. To do so, we need to have the right partners. They need to have intimate knowledge of the market, be culturally aligned with us, and be structured to adapt and deliver quickly."
Andrej points out that collaboration is equally important at an interpersonal level. "You won't be able to succeed on your own. You need to be supportive of others and have the humility to understand that you need the help of others. Don't ever be afraid to look silly by asking for advice. Reaching out to others will help you learn faster."
Advice #6: Find loved ones who support you
Andrej emphasizes the importance of feeling the support of his loved ones along his journey. When he moved to London in 2016, his girlfriend at the time – now-wife – transferred from New York to join him. When Andrej was offered the promotion in Amsterdam, his wife found a way to make it work with her own career. "She's been so supportive. I would not have been able to do this without her."