BuyBay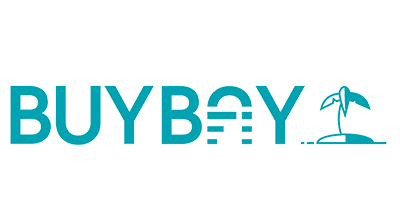 BuyBay
BuyBay is a fast-growing tech scale-up improving the world one basket at a time. They give returned products a second chance. E-tailers, retailers, distributors and manufacturers partner with BuyBay to turn their returns into revenue. A proven business model with major environmental benefits.
Purpose
Every day, people all over the world put four billion items into their online shopping carts. As it turns out, however, fifteen per cent of all online sales are returned. Sometimes the item doesn't meet the consumer's expectations, other times the shopper intentionally bought a number of similar items while intending to keep only one. Convenient for the shopper, but there's a dark side to these returns. Whether the items are unblemished or not, they transform from a valuable asset into a burden to the seller. For many businesses, the costs of the complex reverse logistics process outweigh the benefits. Suddenly, mass scrapping of all returns seems like a viable option. At a global scale, the environmental impact is huge.
Founded in 2014, BuyBay solves this conundrum. With smart IT, backed up by professional business intelligence, finance and customer service teams, BuyBay helps e-commerce businesses transform their returns into revenue.
Process
They process, repair and catalogue returned products for household names such as bol.com, Wehkamp, Sony, Samsung, Home24 and Blokker. Their smart software then matches the object with a new buyer via existing platforms such as eBay, Amazon, bol.com and Blokker. The software uses historic data to optimize price and time for each individual product.
It's a win-win-win situation:
BuyBay's clients see their returns turn into revenues;
The new buyer gets the product they want at a reduced rate;
The environment benefits from reduced waste.