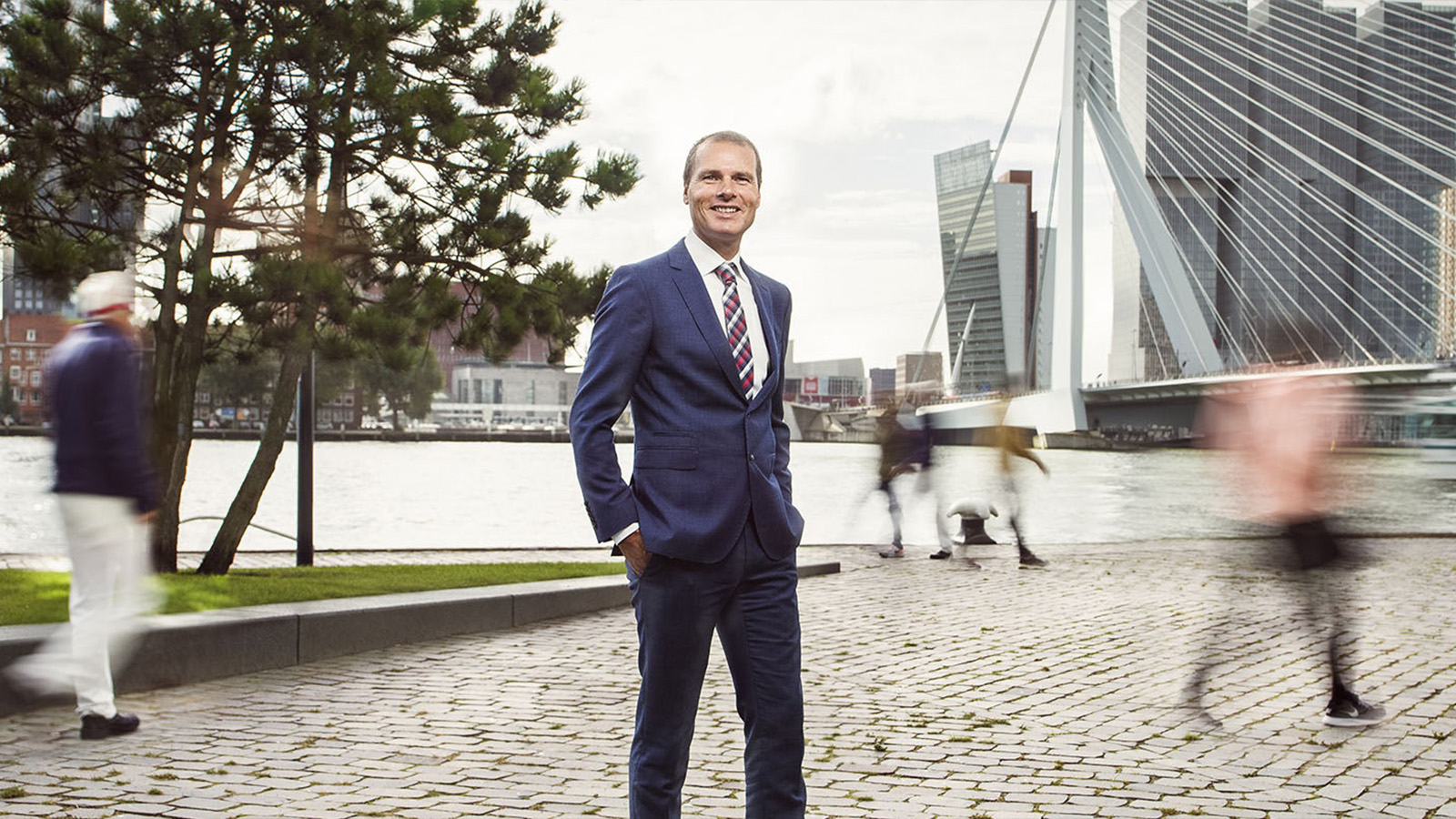 Blauwtrust
The Blauwtrust Groep provides high-quality financial services and products to the Dutch mortgage market. The company focuses on consumers as well as brokers and investors. The Blauwtrust Groep is made up of multiple BUs – with more than 800 employees in total – that operate the entire value chain together, from management and administration to in-house advisory offices:
De Hypotheker is the largest independent mortgage broker in the Netherlands. This franchise network has 178 branches across the country with a total of more than 100,000 advisory sessions and 30,000 mortgages annually.
Quion is a business partner for major financial institutions like ABN AMRO, Achmea, Allianz, BNP Paribas, and NIBC. The company handles all of the processes surrounding generating and managing mortgages and consumer loans for its clients and has more than €80 billion under management.
DMPM is a fast-growing platform that offers institutional investors and asset managers at home and abroad the opportunity to invest directly in Dutch residential mortgages. The company has an active portfolio of more than €11 billion.
Conneqt develops and maintains several private and white label mortgage brands – names like Hypotrust, IQWOON, and HollandWoont – in collaboration with investors like Aegon, Goldman Sachs, and DELA.
"We see plenty of strategic, commercial and operational improvement opportunities that we'll tackle with Blackfin and reinforcements in our management and transformation team" – Ferdinand Veenman, Group CEO of Blauwtrust Groep
In January 2022, Blackfin Capital Partners became the majority shareholder of Blauwtrust Groep. Blackfin is a leading European PE investor specializing in financial services, with offices in Paris, London, Frankfurt, Brussels and soon Amsterdam. Blackfin is an active, influential investor, supporting management teams to take their companies to the next level. With Blackfin's support, the newly appointed Blauwtrust management team  – CEO, CFO, COO, and CHRO – is looking to build Blauwtrust Groep into a pan-European product and service provider in the mortgage market. That means the company is focusing on organic growth, strategic transformations, and M&A.