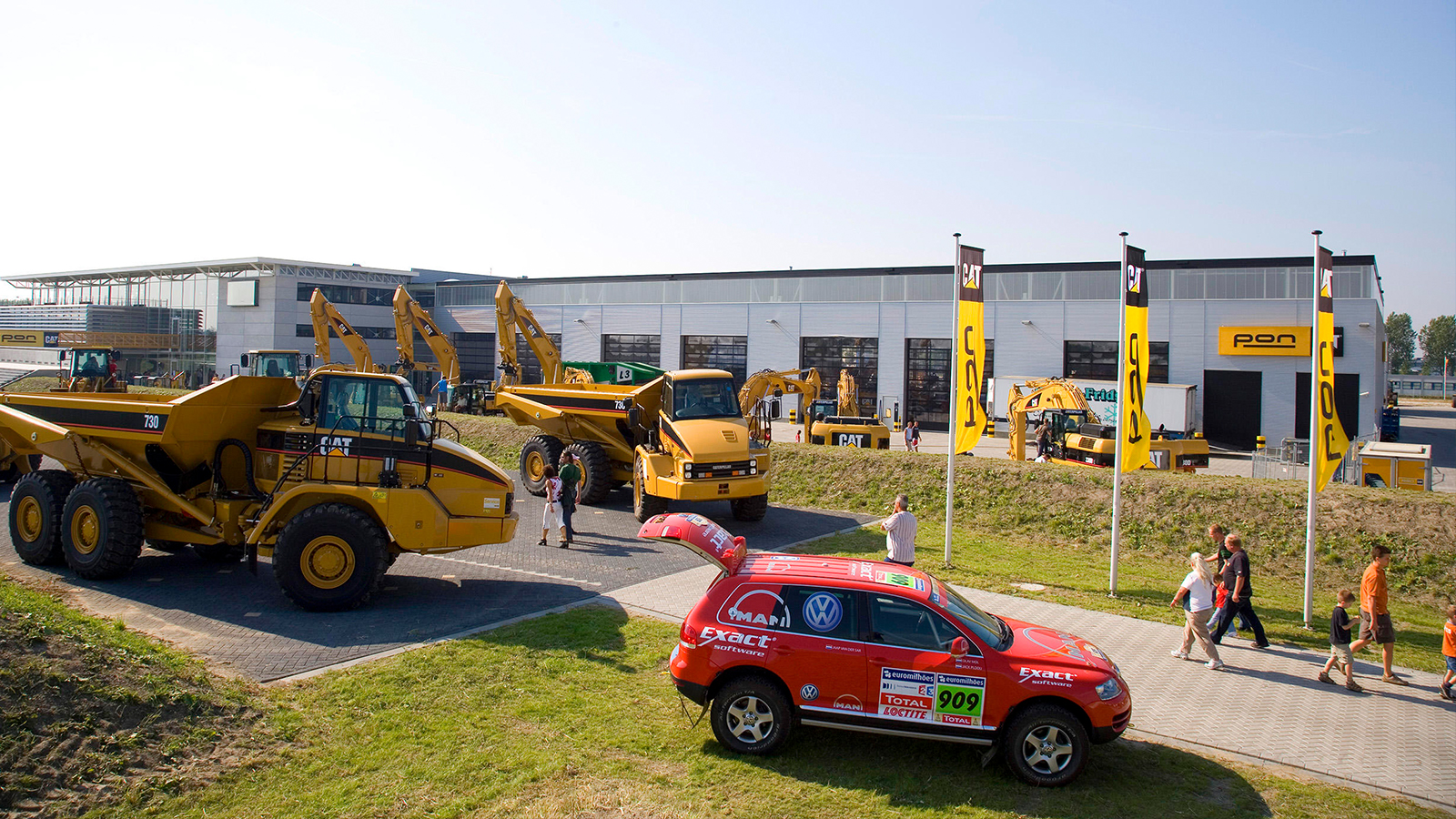 Pon

Pon Holdings is a family-owned global company working in mobility products, services, and industrial solutions. It is a family business with a long-term focus. Pon is one of the largest companies in the Netherlands with sales of over €7.3 billion in 2020 and over 15,000 employees worldwide, half of which are in the Netherlands. Pon operates from hundreds of different locations in more than 40 countries, with its main focus in the Netherlands, the United States, and Germany. The company is at the center of society and is constantly anticipating trends like urbanization, electrification, sustainability and digitalization. The company has a pragmatic, ambitious, and results-oriented focus, and employees are given plenty of responsibility.
Every day, 4 million Dutch people get on a Pon bicycle and 2 million drive a car imported by Pon. Another 140,000 people travel with one of Pon's mobility cards, more than 200,000 people have a subscription to a Swapfiets, and 100,000 Dutch travelers use Pon's smart mobility solutions. As a mobility expert and market leader, Pon is a logical discussion partner for customers and partners to work on the development of sustainable and carbon neutral solutions for the transportation of people and goods.
Pon is a holding company with five clusters; automotive, bike, equipment & power systems, industrial mobility, and the newest cluster: Urus. A small team within the holding company is responsible for both the strategic direction at holding company level and is helping the business clusters and underlying companies with their strategies.