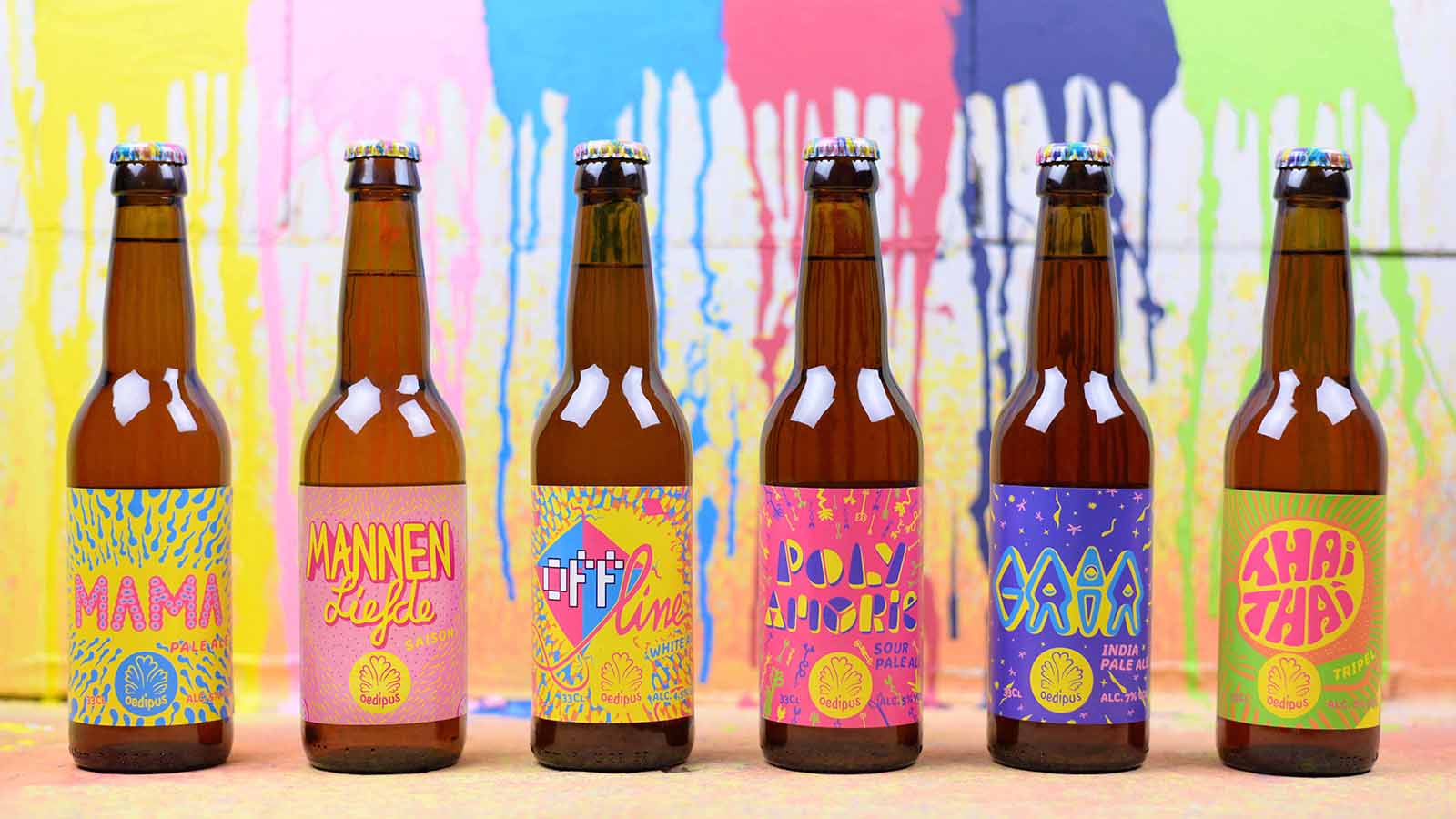 Oedipus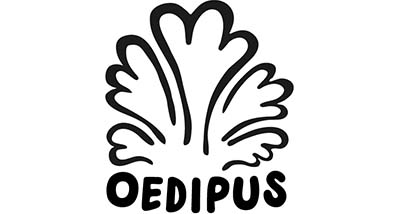 Let's go back to the beginning. During a brainstorm session about the brand name, Oedipus popped up. The name of the mythological king who loved his mother a little bit too much, the source of inspiration of yet another Freudian complex. With their mothers as a source of inspiration, the friends looked for a name that had no connection with beer. Until eight years ago that is.
Oedipus is anything but an average beer brand. From the very first moment, it is clear that it focuses on a larger story of multiple tastes and beer styles. In a beer market in which Belgian abbey beer with standard labelling dominated, the friends were inspired by the flamboyant American craft beers. The results are impressive: beers with imaginative flavours full of eclectic and artistically designed labels.
Hundreds of home brews and selling at markets and festivals, a phase that has become a thing of the past since 2015. Since then, everything has come together in Oedipus' own production area and taproom in Amsterdam North. From the fresh saison Mannenliefde and creative seasonal beers to a partnership with Heineken. The beer brewery is doing well.
"Beer is not just what's in the glass, there's a whole world around it. We want to do even more with nature, even more with music and culture. The five of us could have realised those plans, but it would have taken us twenty years. And we can't wait." – Tristan Spits, co-founder Oedipus, interview with Parool. [18 August 2019]
An Oedipus Galaxy, that's what the group wants to build by brewing. A beer universe in which food, music, culture and nature come together. The connections come back in the form of their own city farm, where the team works with homegrown ingredients and organizes tastings. The creative centre expresses itself in a lively bar and a brew club including a culture and music stage. With the help of Heineken and a very strong CFO, this dream will soon come true.