KidKraft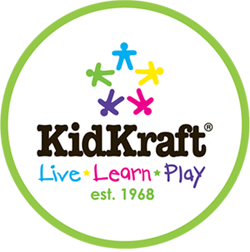 KidKraft
Kidkraft is a producer and distributor of kids' furniture and toys. They primarily distribute their own brands, as well as for a private label. Their range varies from wooden trains and jigsaws to toy kitchens and dollhouses. Its high quality and robust materials ensure KidKraft toys withstand the test of time. Its reviews on online web shops are raving: "I installed the kitchen myself, with the results to show for it: a very high quality kitchen which will be with us for years. It has also been very well executed." And: "A really wonderful, sturdy kitchen. My son is over the moon. I could recommend this kitchen to everyone."
Market leader
KidKraft toys make children believe they are part of the grown up world. The company is market leader for the wooden dollhouse category and first runner up for the wooden kitchens category. These products are very well suited to be ordered online. KidKraft cooperates with web shops such as bol.com, Amazon and Wehkamp.nl. In retail their products are being sold at well-known toyshops such as Bart Smit, Intertoys and Toys R Us. KidKraft excels in consumer friendliness according to their own verdict. Spare parts can be replaced free of charge up to one year after they were purchased or can be ordered should they break.
Investing in the future
The family company which was founded in 1968 was taken over by Private Equity Company MidOcean Partners from New York in 2015. Through this new capital injection KidKraft is able to expand over the next few years and is going to invest in new markets such as Russia, Turkey and the Middle East.