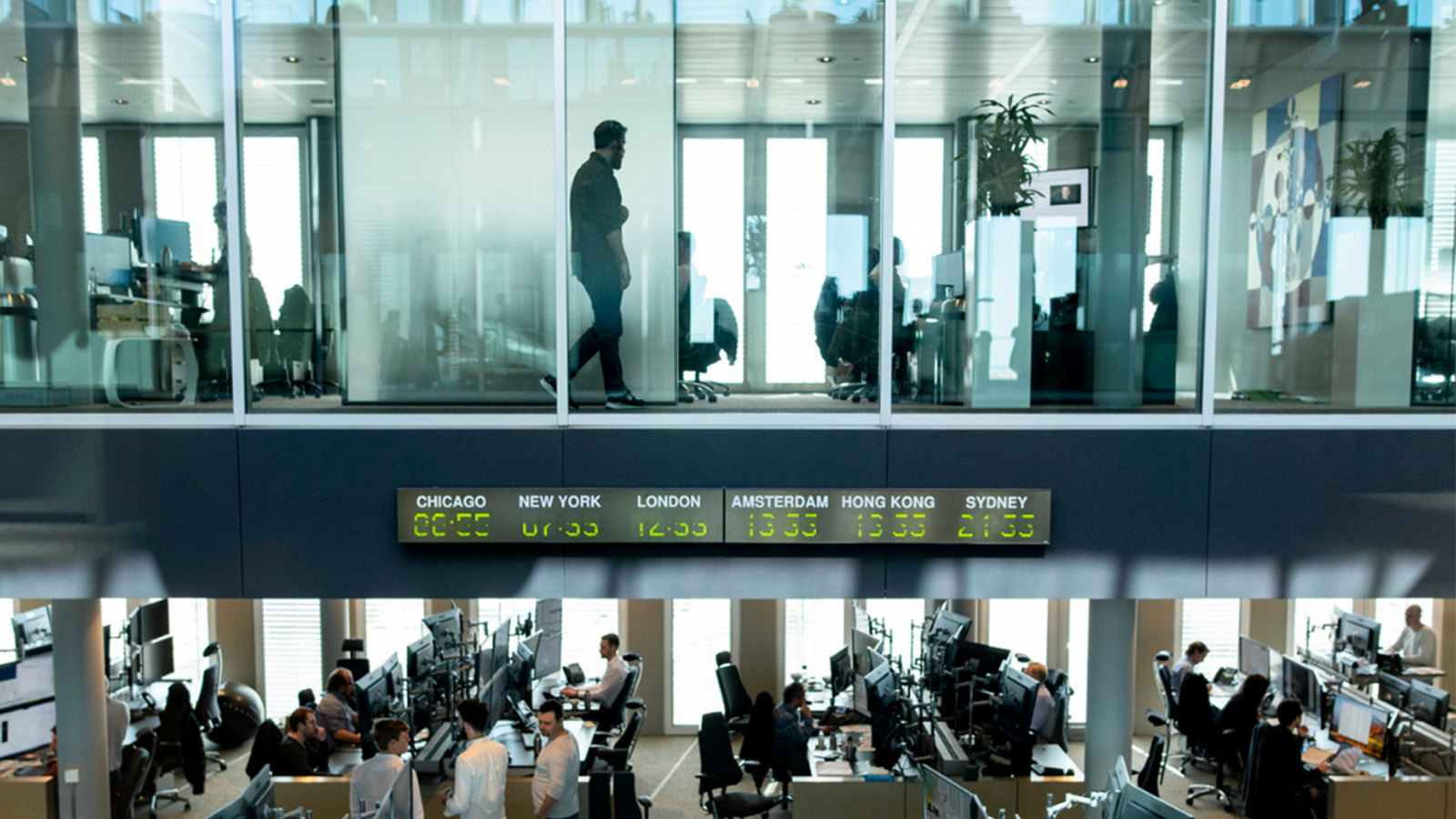 IMC

IMC is a high-frequency proprietary trading firm and market maker with a key USP: they trade using algorithms. The company was founded in Amsterdam in 1989 under the name International Marketmaker's Combination, on the trading floor of the world's oldest stock exchange. Buying and selling prices were calculated manually back then, and two stock market traders were among the first to see the importance of technology. It was a historic move, because today, tech and stock trading are inextricably linked.
Innovative technology is deeply embedded in IMC's DNA. As a trading house-cum-technology firm, IMC operates in new markets and in all major asset classes on over 100 trading platforms. That diverse service offering demands a multidisciplinary approach to collaboration, and there is plenty of overlap on the trading floor between traders and software engineers. They are continuously working together to shape the most effective trading strategy based on algorithms, software, hardware, and advanced networks.
The entrepreneurial spirit of Amsterdam-based IMC has expanded out to Chicago and Sydney, as well. More than 800 colleagues share innovative ideas, expertise and systems across four offices, every day. It is no wonder that the world's best graduates from fields like econometrics, mathematics, and tech want to join IMC. The Operational Compliance Analyst guarantees that whatever the trading and technology team does always complies with internal and external regulations.