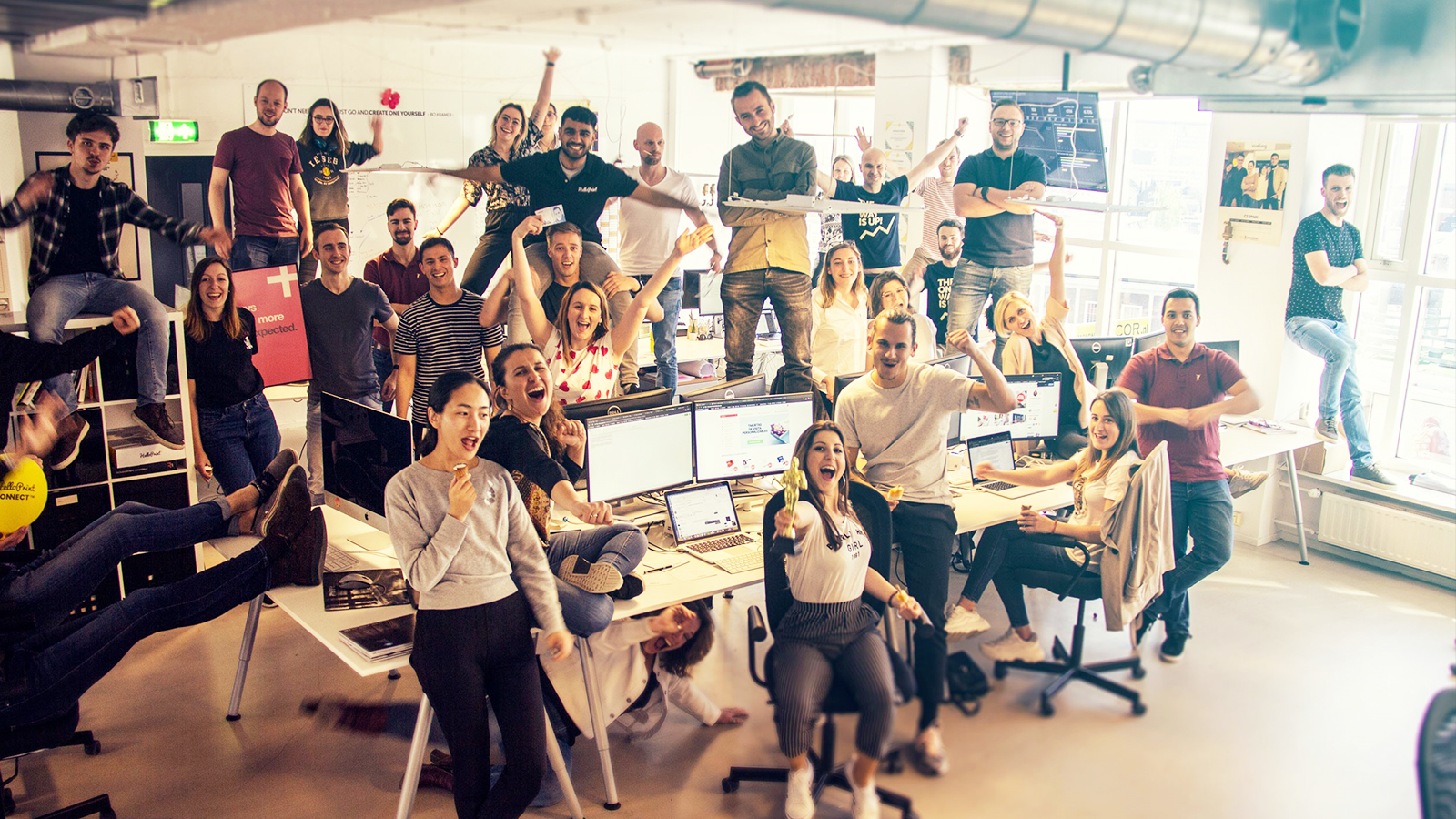 Helloprint

Helloprint is one of the most innovative e-commerce platforms in Europe. The mission is to become the largest platform for printed products (the number 4 industry in the world) on earth. Helloprint has developed a scalable platform with endless print designs and the option for users to design their own print with Canva. They strive to do things differently to delight their clients. 
The ambitious company was started by Hans Scheffer and Michael Heerkens in 2013, is headquartered in Rotterdam and has offices in Liverpool, Paris, Valencia, Lisbon and Manila. Helloprint's 160+ team from 28 nationalities is hungry to rock the e-commerce world. Helloprint is a young company with an average age of 30. Talented people have chosen Helloprint for the adventure, the thrill and the possibility to work in an environment that is strongly driven by values. 
Helloprint believes their culture is what differentiates them from other companies. 
The business thrives on the Helloprint DNA. You can see and feel their 9 core values when you walk into one of the offices. The culture is entrepreneurial; freedom and responsibility are highly valued. This is in line with their values 'begin it to win it' and 'do what you promise'.
The Helloprint founders understand that the professional life of their employees is driven by responsibilities, not rules, chores and duties. Workers are responsible for how they fulfill their role within the business and will not be babysitted. Helloprint is the only business in the Netherlands that does not have a traditional employment agreement. At Helloprint they call this principle 'design yourself'.
"At Helloprint, we differ a lot from other companies and we are proud of that. What makes us different is, for example how rapidly things are changing, our open culture, information sharing, drive to perform and that we expect independent decision-making." Hans Scheffer, CEO at Helloprint
The company is currently transitioning from start-up to scale-up.