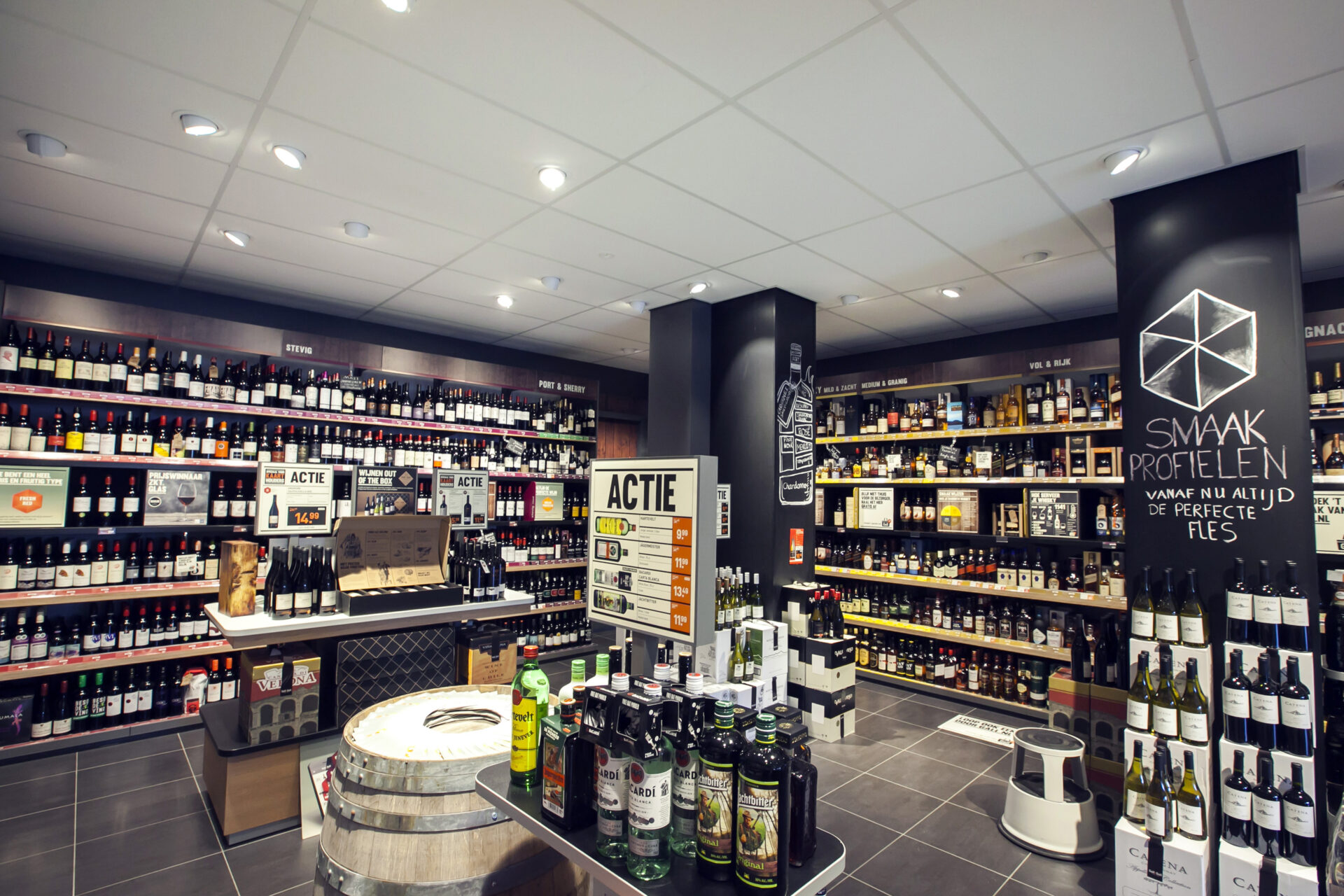 Gall & Gall
The name Gall & Gall is so well established that we no longer say "we are going to the liquor store", but "we are going to Gall & Gall" when we want to treat ourselves to some alcoholic drinks. This liquor specialist has been in business since 1884, when founder Maria Gall decided that she could make a good living out of a liquor store. Her motto – "No order too big, no order too small, no order too far" – still rings true after all these years. Today, you can find Gall & Gall around the corner, online, and on the way to wherever you might be going.
Gall & Gall has been part of the Dutch-Belgian Ahold Delhaize conglomerate family since 1989. With retail chains and e-businesses in 11 different countries, some 50 million people shop at one of their 22 chains every week. In addition to Gall & Gall, their brands include Albert Heijn, bol.com, Etos, and American supermarkets Stop & Shop, Food Lion, and Giant.
After nearly 140 years, Maria's liquor store has become the Dutch market leader in the liquor segment, not only as a brick-and-mortar retailer, but online, as well. There has been plenty of visible investment in the front-end of the platform, but the backend is still built on a range of legacy systems that can sometimes be a stumbling block to a successful omnichannel customer experience. "Fixing the core" is the first step. After that, the focus will shift to strengthening platform integration with sister brands and continuing to develop the current omnichannel strategy.