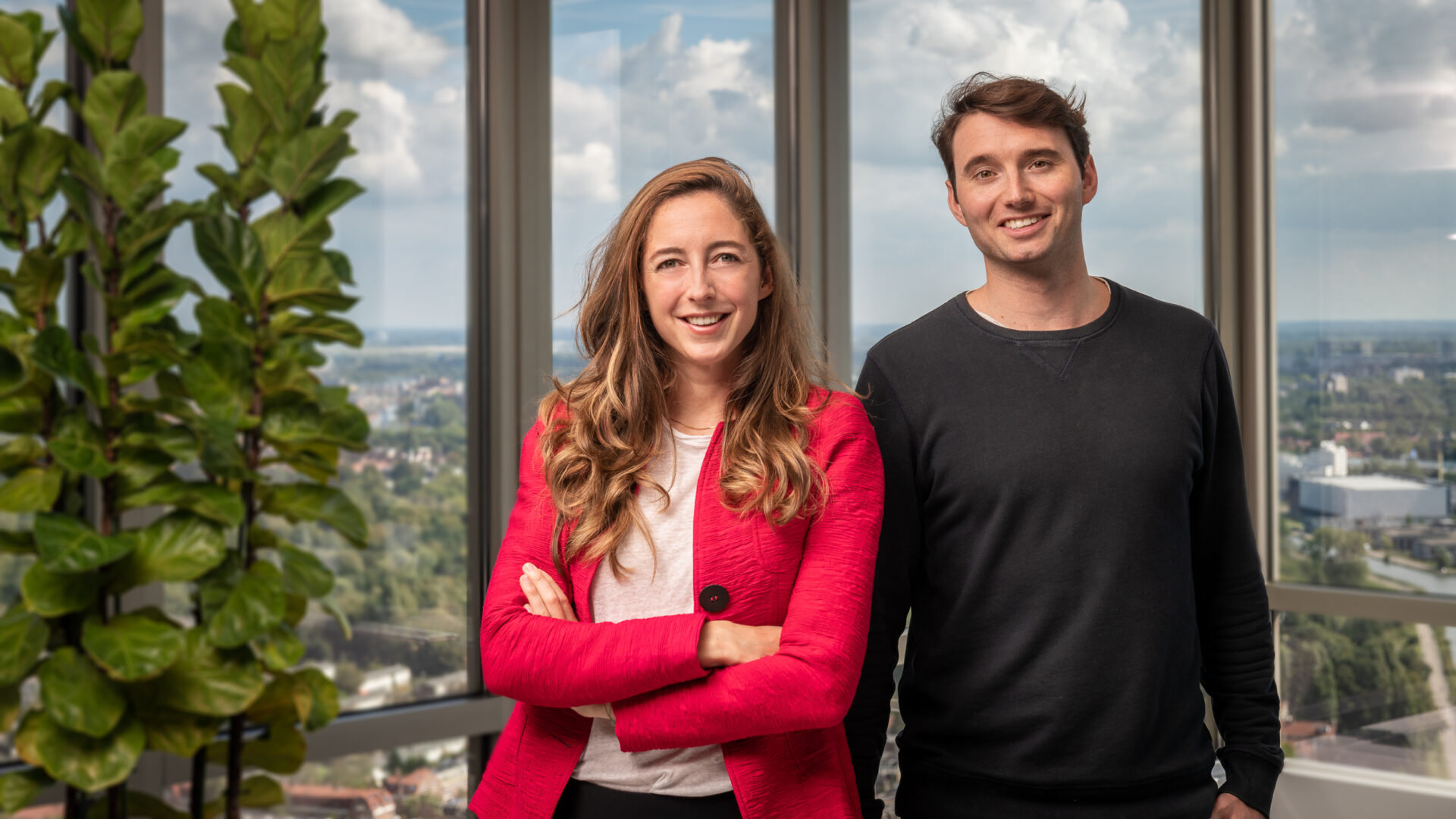 Career advice – specialize in digital
Published on: 19 Jul 2021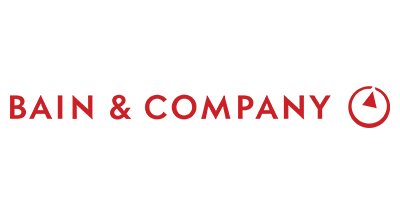 In 2016, Daan Kakebeeke and Scarlett Hendrichs both decided to enhance their consulting careers at Bain & Company with a Berkeley Haas MBA. Two years later, they returned with a wealth of digital knowledge and skills. Top of Minds sat down with them to talk about digital specialization as a career strategy.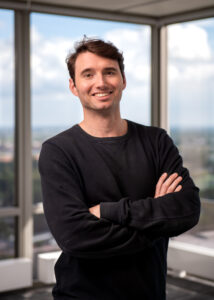 Tip 1: Dare to ask
The tipping point in Daan's career was a project that applied machine learning to financial services. "I thought it was so interesting that I asked if I could dive deeper into that at Bain," he says. He decided to get an MBA at UC Berkeley because they have a strong computer science program. Two years later, he returned to Bain with a proposal for a new team that combines Bain's industry expertise with data science. Applying machine learning to heavy industry, for example, could make power plants more effective, and therefore more sustainable. "I was paired with two Bainies in other countries who had just pitched the same idea. We were given the freedom to collaborate and make it happen from the very beginning. That's how it is at Bain – if you present a good plan, you can start implementing it in no time. We really have a very entrepreneurial culture."
Scarlett had the same experience. "During my MBA and internships, I learned a lot about design thinking, UX and Product Management. When I came back, it was clear that Bain had gone through a similar development process," she says. When Scarlett joined the Advanced Digital and Product Team (ADAPT), it was still in its infancy in EMEA. "It felt like a startup within a big company. Being part of Bain allowed us to grow very quickly. I've been able to contribute to impactful projects that have accelerated that growth because they set an example for how it could be done."
"Digital is the starting point for how we approach projects at Bain."

Tip 2: Build your own Bain
"Senior leadership is happy to listen to the younger generation," says Scarlett, "which not only gives you the space to develop as much as you want, but the organization develops at the same pace. Our motto is, 'Build your own Bain'." Scarlett and Daan are living proof that it's an achievable goal. When they returned in 2018, they brought with them new skills from Silicon Valley. Since then, the consulting firm has developed a whole host of digital capabilities in its international division, Vector. In addition to Advanced Analytics (Daan's department) and ADAPT, Vector also boasts expertise in Automation, Digital Marketing, Enterprise Technology and New Business Innovation. And it's supported by an ecosystem of specialized tech partners. Today, digital is part of the core approach to cases at Bain.
Tip 3: Being too risk averse is its own risk
The pace of digitalization at Bain is extraordinary. But both Daan and Scarlett still have a healthy dose of impatience. Scarlett explains, "While the demand for human-centered design is growing rapidly, there's also some reluctance among companies to really bring the end user into the process. Clients, for example, find it really hard to see an MVP as a tool to learn about customer needs instead of a final product. That means we have to help them get over that fear because being too risk averse is a massive risk in itself." Daan adds, "Plenty of companies have run successful tech pilots but fail to scale up that success. Traditionally, Bain has been extremely good at scaling quickly, so that's where we can help companies. It's about changing their mindset: digital is not a separate thing, it's a part and enabler of the business."
Tip 4: Don't take yourself too seriously
The projects Daan is involved in range from gas pipelines in the jungles of Peru to European water networks, and from hydroelectricity to chemical plants. Yet he keeps his feet on the ground. "That's what I love about the culture," he says. "It's hard work, and so it's really nice that no one takes themselves too seriously. We pull a lot of pranks and we laugh a lot, and now, during COVID-19, there is an office-wide 'challenge' every day to solve a riddle or make a funny video." Scarlett continues, "There are so many other initiatives in addition to the core projects, from Bain bands to sports tournaments to pro-bono partnerships with local institutions and global organizations like UNICEF."
Resume Daan Kakebeeke
2019-heden: Senior Manager, Digital Operations for Industry 4.0, Bain & Company
2018-2019: Manager, Digital Operations for Industry 4.0, Bain & Company, mede-oprichter Industrial Analytics team
2016-2018: MBA, UC Berkeley Haas School of Business, met internships bij Josephine en CITRIS Foundry, mede-oprichter Berkeley AI Summit
2012-2016: Consultant, Bain & Company
2010-2011: CEMS-MIM, International management, Cum Laude, Erasmus Universiteit Rotterdam
2003-2008: BSc, Chemistry, Cum Laude, Utrecht University
Resume Scarlett Hendrichs
2018- heden: Innovation Manager (ADAPT), Bain & Company
2016-2018: MBA, UC Berkeley Haas School of Business, met internship bij Y-Combinator alum Mux, startup advisor bij Citris Foundry en Cleantech2Market
2011-2016: Consultant, Bain & Company
2003-2010: MSc, Applied Physics en Quantum Computation, TU Delft