Career advice from Sarah Chu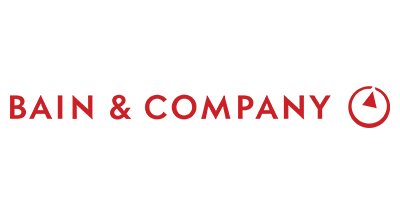 How to build a career in the 'men's world' of strategy consulting? And how to make sure that the corporate focus of industries and clients still leaves enough space to fulfill idealist ambitions? Top of Minds discussed these and other topics with Sarah Chu, manager at Bain & Company. "I focus on impact, and on my long-term career strategy."
1st advice: Do not get bored
Sarah Chu describes her career as 'always moving'. "If you look at my resume, you will see someone who gets bored quickly. Usually, I start to look for something new at about two years in. I always want to keep growing." Indeed, Sarah's experience meanders from the 'hard' world of finance (investment banking at Barclays), via a Master's in Development Studies and several roles at non-profits, to, ultimately, strategy consulting at top-tier firm Bain & Company. "That switch was very much a conscious choice. At Barclays, I had learned a lot, but I missed the social impact. I did find that in my non-profit work, but after a while, things were moving too slow for me there. My personal development was stagnating. So, I went back to the question that was relevant for me as a student: What are my best options? Back then, the classic choice for students of my Economics and Management degree was between investment banking and strategy consulting. I had tried investment banking. But I did not yet know strategy consulting."
At this point, she has been at Bain for three years – without a single moment of regret. "It's because I am constantly learning, always challenging and developing myself. I believe strategy consulting to be unique in that way."
2nd advice: Optimize for people, not topics
In terms of industries and functional areas, anything is possible in strategy consulting. "In principle, all Bain consultants are generalists, at least up to Project Manager level. But if you do have a specific interest or a background in a certain industry, you can make a point of being staffed on those projects." However, Sarah deliberately chooses not to do that. Given her background, she could of course focus on finance projects. But she would rather optimize for the people and teams she works with.
"We work on a project basis, in temporary teams. A team exists for as long as the project exists – and with a longer project, there may be changes within the team throughout the duration of the project. Someone might roll off after a few months to gain experience at a different client, for instance. Together with our staffing people, our project leaders look at who is available, what their project experience is or whether they have any specific professional development goals that would be a good fit. In my career to date, I have found it much more important to work with a fantastic team where the atmosphere is great, than to focus solely on a specific industry."
In the end, this aspect is also central to Sarah's learning curve. "I always learn so much from the people I work with. That has to do with the very dynamic and changing teams, as well as with the many different clients I work with. As a consultant, you can be certain to have a lot of exposure to successful, interesting people. Which, by the way, is great for your network as well."
CV Sarah Chu
2017-present
Consultant and Project Manager, Bain & Company
2015-2017
Investment Manager, Numbers for Good
2014-2016
Masters Development Studies, Birkbeck University of London
Weekly Editor, Finance Matters
2010-2015
Assistant Vice President, Barclays and Barclays Investment Bank
2007-2010
Bachelor Economics and Management, University of Oxford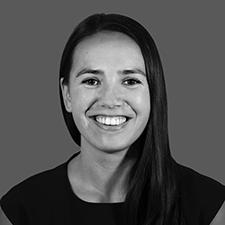 3rd advice: Keep a flexible mindset – that way anything is possible
If you can think it, you can do it. That is the motto of Sarah, and it fits well with the culture at Bain. "People sometimes think consultants live and work in a very strict paradigm. But actually, so much is possible off the beaten path. For instance, you can work parttime at Bain. Four or even three days a week, or ten months on and two months off. If you want to combine your career with a family or any other personal ambitions in this way, you will find that Bain colleagues will cheer you on rather than judge you." Within the realm of professional development, too, Bain encourages all kinds of interesting paths. "I, for instance, transferred from the London office to the Amsterdam office, because I wanted to experience working and living here. It was supposed to be temporary, but I am really enjoying the transfer – so I have extended it. But I could also choose to do an MBA, or an externship (a temporary role at one of our clients). I have colleagues who took time off work to start their own company or non-profit. There are so many ways to grow. And Bain is aware of that, as an employer. It is up to each individual consultant to figure out what is important to them. In what way can a certain choice or challenge help you in your professional or personal development, or improve your happiness and quality of life? And what is the plan to make it happen? Dare to think outside the box."
4th advice: If you are not sure what to do, pick strategy consulting
 Specifically for ambitious, successful women who feel like they are starting to get bored in their current role, Sarah would like to shout it from the roof tops: Become a strategy consultant. "Especially if you are not sure what you would like to do, or where you want to be in ten years, this is the perfect next step. It keeps all options open while giving you a learning curve that is truly unmatched. A few years at a top tier consulting firm will absolutely increase your 'career capital'. And you can be sure that you won't get bored." But what if women hesitate to enter what is thought to be a male-dominated industry? "Bain is aware of the fact that women are still underrepresented, both within strategy consulting and at many of our clients. One of the ways to challenge and change this is to create an optimal work environment for female employees. For instance, Bain makes a point of trying not to staff teams that have only one woman. There is also an internal network, Women at Bain, that hosts inspiring events on a regular basis."
"A few years of strategy consulting at a top tier firm will certainly increase your 'career capital'." Sarah Chu, Marketing & Consultant at Bain & Company 
5th advice: Make a deliberate choice when you are faced with a trade-off
It is time to discuss the elephant in the room. Consulting is known to be a high-pressure job, and strategy consulting at Bain is not a nine-to-five business. Sarah agrees. "I knew what I was getting into, and I made that choice very deliberately. For me, it was a trade-off between more hours and a lot more personal and professional development – or a relatively low-pressure job where I felt I was standing still." Yet, Sarah does not want to over-dramatize the long working days. "We commit that each team member should have at least one night per week off for sports or social events. And not on a Friday, because on Fridays we close our laptops at six anyway. Team members really keep each other accountable on this front. If someone was meant to leave in time to go to the gym on Tuesday night, but they are still at work at a quarter past seven, the team will ask them why they haven't left yet. And lastly, weekends are absolutely considered personal time – working is not allowed."
Sarah also emphasizes that, for those days and evenings that are longer, it matters that this is handled constructively. "We work with anonymous weekly reviews, where we can comment on things like pressure and stress, as well as impact, fun, team culture, and opportunities for individual development. We then discuss these reviews within our team, with senior leadership present. We approach it very much holistically, because again, the trade-off is what matters here. We can work long hours, but if we are learning, having fun as a team, and creating impact with our clients, it is not a problem. And if one or several of these aspects are not up to the standard that we want them to be, we proactively discuss it and see what we can do to change it."
6th advice: Combine a short and long-term perspective when thinking about your next career move
Ultimately, Sarah wants to create a social impact. On the one hand, she can already put that energy into her work right now. And on the other hand, she also focuses on the future and knows that she is now building the skill set that will help her improve the world around her, later on. In her current role, her impact is tangible. "For instance, I have worked on projects to help clients double their revenue, or improve their cost structure. A certain client had a high-cost base because they were not efficiently planning their field services – wasting time, money, and kilometers. We analyzed what was going wrong and came up with practical solutions: a planning algorithm for the long run, and a few quick fixes, including a good planning model in Excel, to quickly reduce costs."
Structuring a problem is precisely that unique and valuable skill that Sarah knows will always help her in her career, should she ever decide to return to a non-profit. "Combined with everything that I am learning in terms of leadership, I know this will help me in every new step in my career – including any social impact work I might do in the future. I will then have a unique and highly valuable tool kit, that I would otherwise never have had." How long before she takes that next step? Sarah does not know – for now, she absolutely does not want to leave Bain. "Actually, within Bain, I can already do a lot of social impact work on a pro bono basis." Perhaps she will have another look at those projects when her next staffing meeting comes.