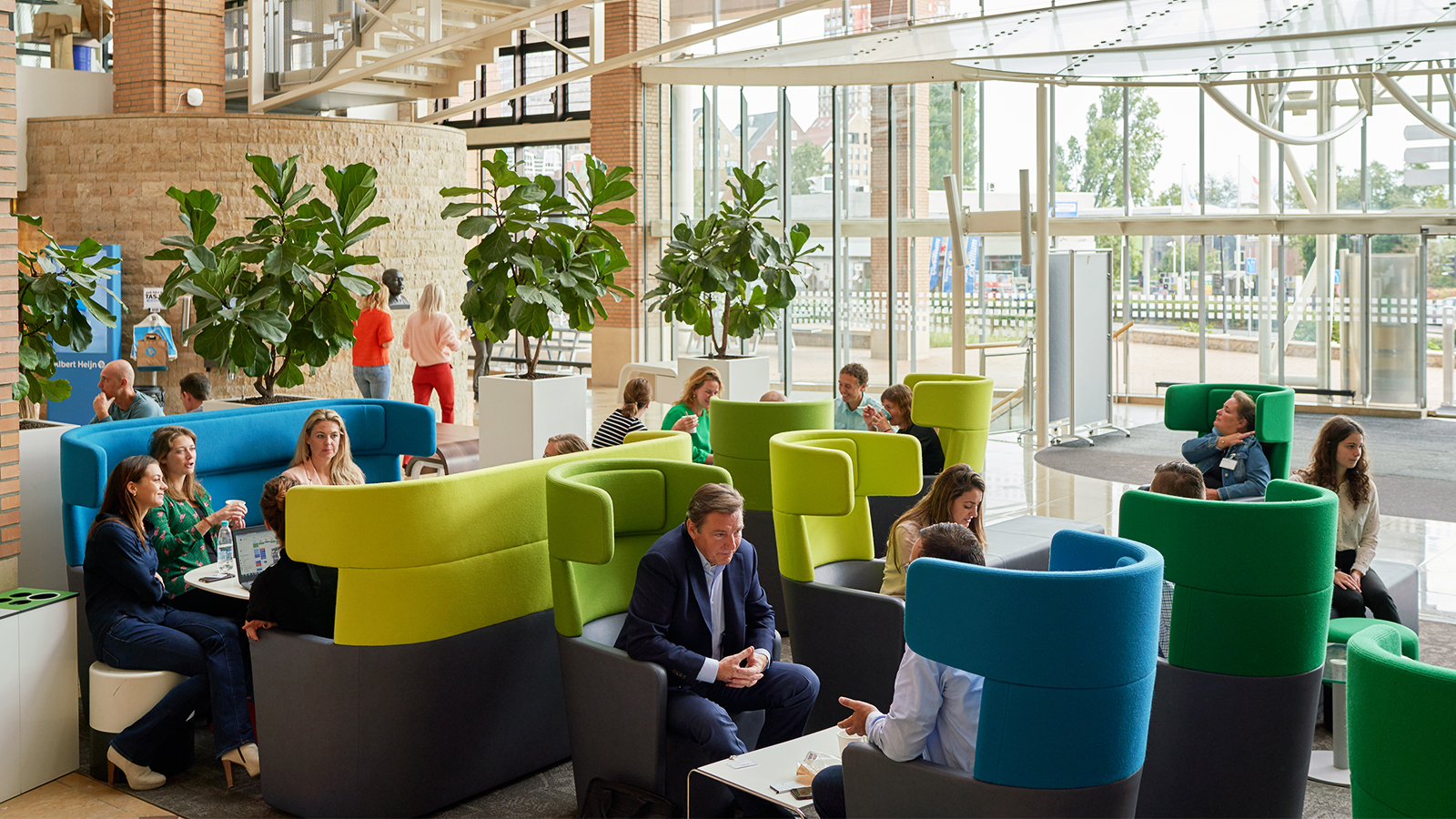 Ahold

Ahold Delhaize – Better together
In 2016, two hugely successful retail businesses joined forces: the Dutch Ahold and the Belgian Delhaize. Together, they form Ahold Delhaize, one of the world's largest retail groups, operating 21 local supermarket and e-commerce businesses in Europe, the United States and Asia. Worldwide, they have 50 million customers each week, 6556 stores and net sales of 50 billion euro. The headquarters are based in Zaandam, the Netherlands.
"As we say today, we are Better Together. I think that is a fantastic payoff. And that was the mindset from the very beginning." – Mats Jansson, Chairman of the Supervisory Board
Market trends and strategy
The Retail industry finds itself in a time of unparalleled change, both in terms of what's technically and logistically possible, and in terms of customer needs. The network of Ahold Delhaize stores and e-commerce parties is making great strides in improving the total shopping experience – online and offline – while offering healthier choices than ever before. The three main growth drivers are increasing customer loyalty, broadening the offering and expanding geographic reach.
Ahold Delhaize in the Netherlands
Ahold Delhaize has been a household name in the Netherlands for 125 years; around 6 million loyal customers eat food from an Ahold Delhaize store every day. In terms of results: Ahold Delhaize has a market share of 35% and annual revenues of 11 696 million euro in the Netherlands. For strong brands such as Albert Heijn, Etos and Gall & Gall, the ambitions are relentless, as is Ahold Delhaize's zeal to invest in the future. That's why the retailer gives its employees a lot of responsibility, intensive coaching and formal training to maintain its position of best retailer. "The best way to develop a strategy and get things done, is by discussing ideas with employees," says Wouter Kolk, who started as CEO Albert Heijn in 2015.