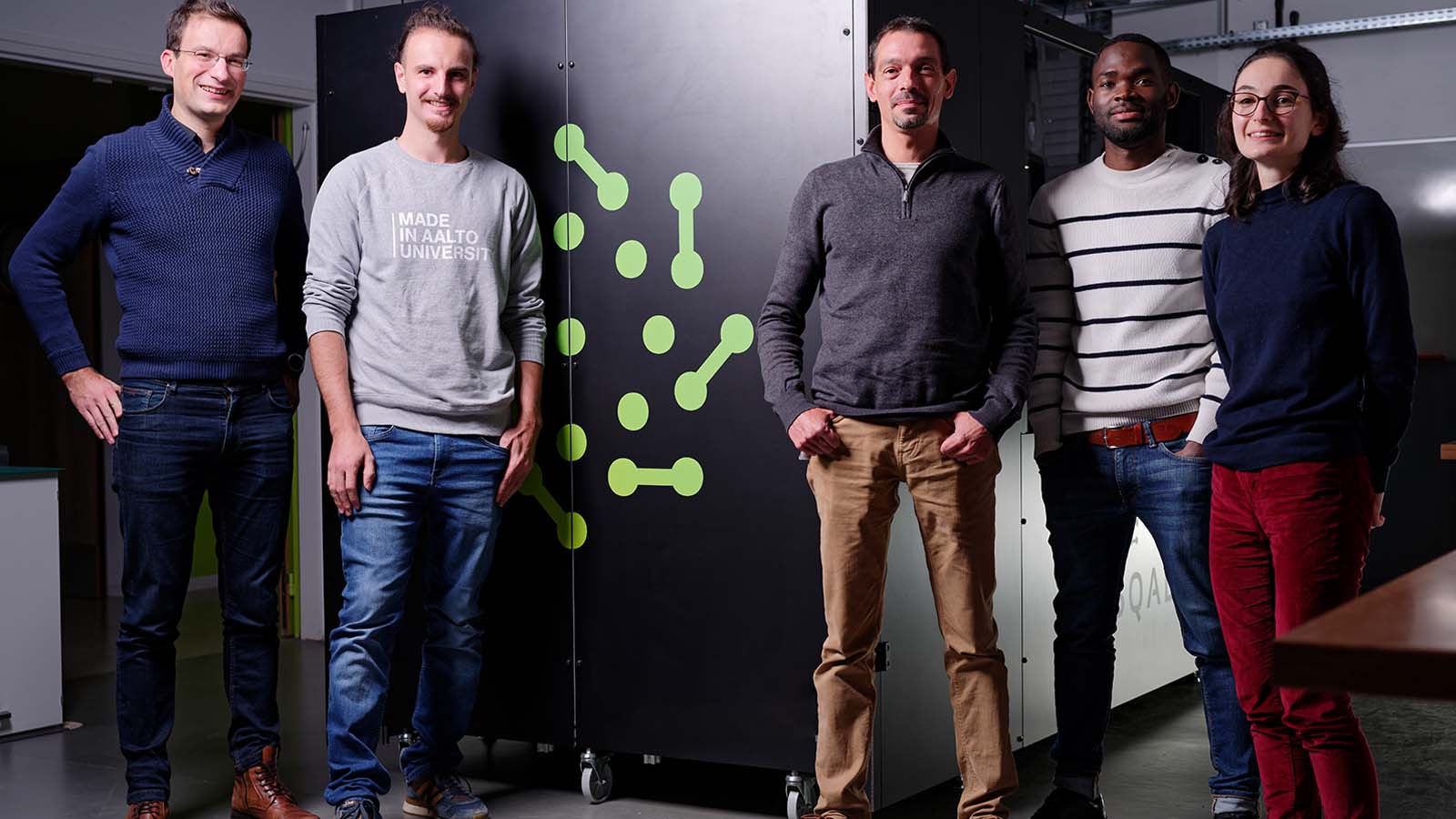 Pasqal

Quantum computing
Quantum computing is not necessarily the next technological advancement after supercomputing. Science took a step back and reinvented computing altogether. Current computing uses existing hardware and coding languages based on bits, which can be 0 or 1. Quantum computing is based on qubits, which can be 0 or 1, or 0 ánd 1 at the same time, called the superposition. The field merges computer science with quantum physics and requires new hardware technology. In turn, this new hardware needs new language to write the software that tells the quantum computer what to do. Since 2010, the science has progressed rapidly, but still faces tremendous challenges. Theoretically, quantum computers are thousands of times faster than today's computing power and last year both US and Chinese prototypes were able to solve complex computations which would not have been possible with even the most powerful supercomputers in the world. Quantum computing has the power to solve real-world problems, for example through advanced climate modelling and simulating trials of new medicine, and this incredible potential is expected to materialize over the coming years with governments and companies investing billions.
About Pasqal
Pasqal is a frontrunner in quantum computing, and currently building a European tech champion. In January 2022, French Pasqal and Dutch Qu&Co merged in a true joining of forces: the French are leading the development of quantum computing hardware and the Dutch are building the software, which is uncommon in the field and a key success factor. Together, they continue as "Pasqal" and are proudly European. They have around 70 employees of whom 55 PhDs. The team of 15 in Amsterdam is looking to grow to 75 over the coming years.
Pasqal is building quantum hardware and applications that serve the needs of its clients in fields like life-science, electronics, automotive, aerospace and finance. In the current stage of the technology the company partners with its future clients, including Airbus, Johnson & Johnson, Siemens, Covestro, LG, Credit Agricole, EDF, Commerzbank and BMW and High Performance Computing centers like CINECA, Forschungszentrum Jülich and GENCI  to jointly develop these applications.