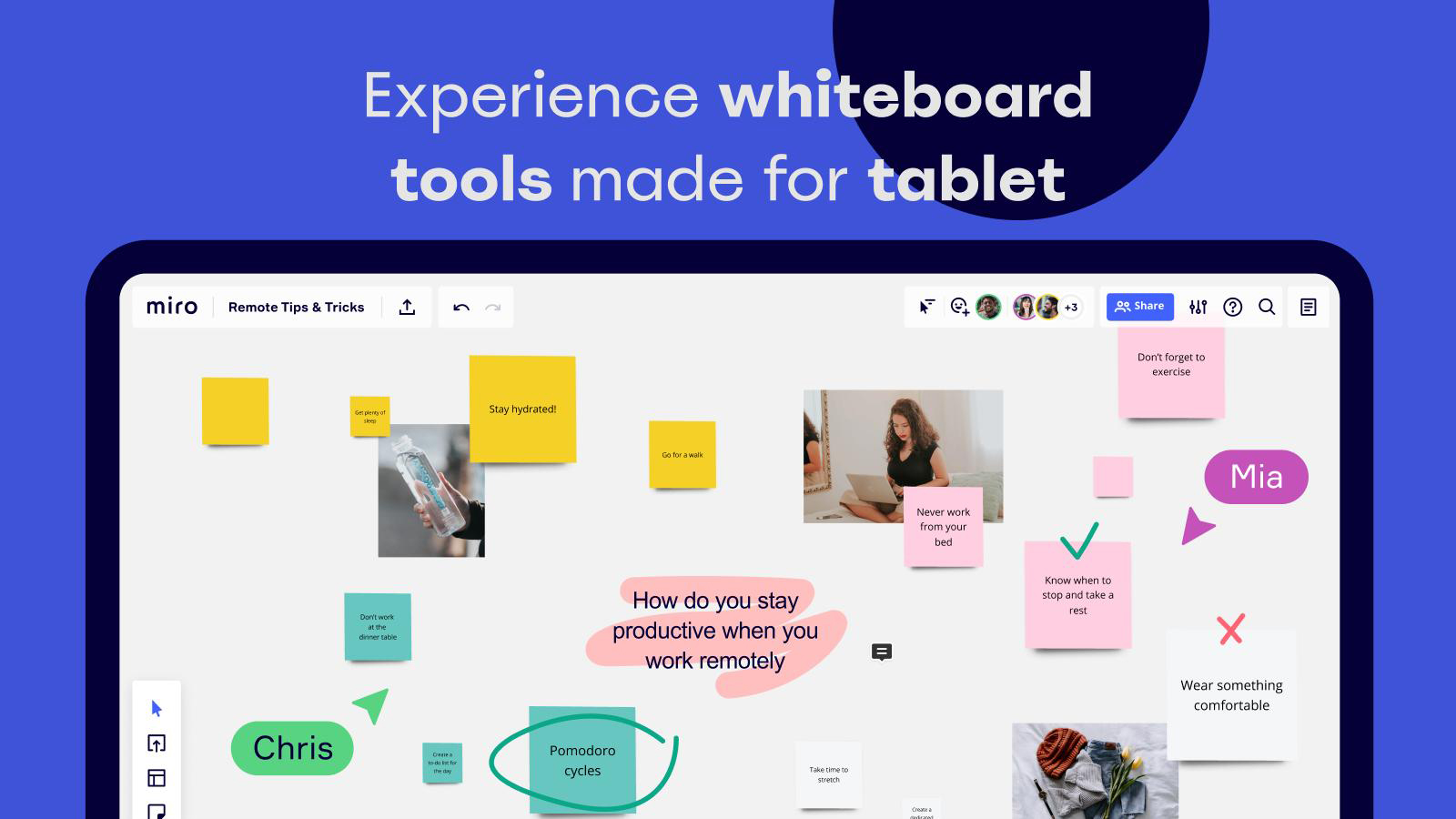 Miro

Miro is a leading online collaborative whiteboard platform that brings teams together, anytime, anywhere. The scale-up has developed the perfect platform to support remote collaboration – real-time and asynchronous – without any concessions in terms of creativity or productivity. During the Covid-19 pandemic, Miro's technology enabled co-creation as never before.
The platform offers a broad range of applications tailored toward specific interactions. From building and developing ideas as if you were in the same room to supercharging agile processes with collaborative retrospectives, sprint planning and huddle boards; and from explaining complex processes and systems with visual mapping and diagramming to producing engaging remote meetings and workshops. The platform has over 20 million users worldwide (a number growing by the day) and is a trusted partner for global companies such as Dell, Cisco, Deloitte, Okta, Shopify and many more. In fact, 95 percent of the Fortune 100 companies use Miro.
With over 900 employees across eleven locations – San Francisco, Los Angeles, Austin, New York, Amsterdam, Berlin, Munich, London, New York, Tokyo and Sydney – the company has a strong international profile. The scale-up is growing as fast as possible. Key growth drivers are building the best product, hiring talent and building the ecosystem. The ambitions are virtually limitless, supported by a strong push for organic growth and strategic acquisitions.