letgo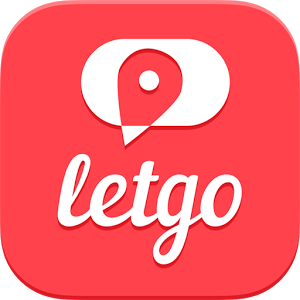 About letgo
Letgo was founded in 2014 by Alec Oxenford and Jordi Castello, with Enrique Linares soon after joining as founding CEO. They created a free and highly-rated app that offers a fast and easy way to buy and sell used goods locally. The app has already been downloaded millions of times since its launch in 2015 and is powering a new, secondhand economy on mobile. In less than a year, the company has grown from 10 guys working in a small co-working space to a 100-person team occupying a gorgeous office in the harbor of Barcelona.
Taking the US market by storm
There is an estimated 381 billion USD worth of used but untouched goods in US homes. Letgo is looking to facilitate people in cleaning out their attics and garden sheds. According to Alec Oxenford there's been very little innovation in classifieds in the US, particularly in the person-to-person category. Letgo took on the challenge. With its ease of use, no login needed and geolocation sort order (see what's near you first, not what was most recently posted), theirs is the much needed breath of fresh air in that app category. Already holding the #2 spot in the US market, but gearing up to become the global leader in mobile classifieds, letgo will also be entering other markets soon.
Well funded
Alec Oxenford – an expert and accomplished e-commerce entrepreneur – previously founded and scaled global online classifieds leader OLX (co-founded by Fabrice Grinda), which has hundreds of millions of active users in India, Brazil, Poland and other growth markets around the world. He acquired 100 million USD seed funding from Naspers, the South African internet investment giant that backed OLX as well. Now letgo has merged with Spain-originating Wallapop and has raised another 100 million USD in Series A funding from its shareholders.