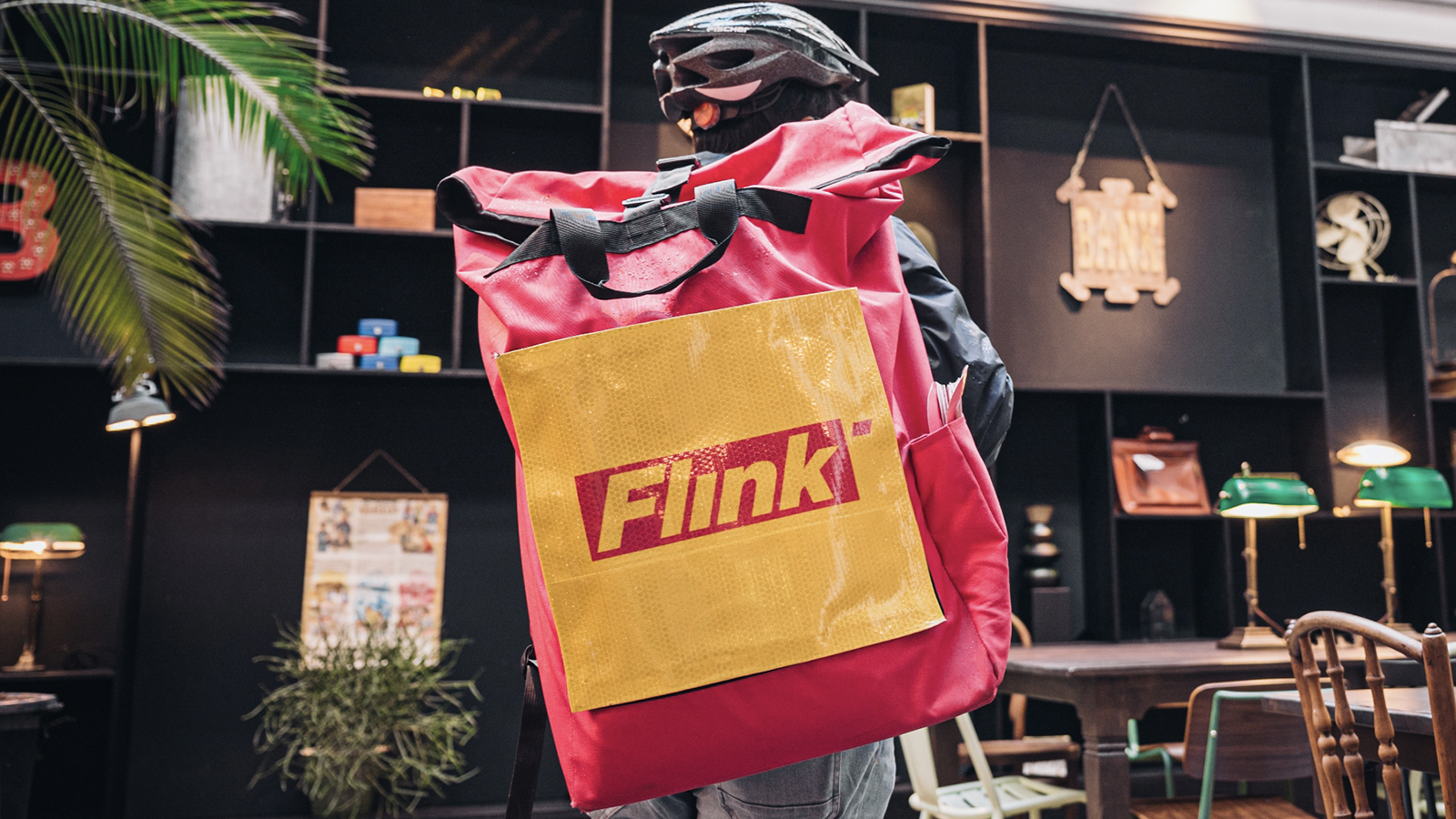 Flink

About Flink
Those Sunday mornings in bed where you are craving an omelette and fresh juice, which unfortunately both are nowhere to be found in the fridge. Instead of the 'hassle' of having to go to the nearby (or not so nearby) supermarket, you simply open your Flink app and order eggs and orange juice – for supermarket prices, including a small delivery fee. Even before the commercial break is over the doorbell rings: your delivery has arrived!
This scenario would have been completely unthinkable a few years ago. Amongst other things, technology and the COVID-19 pandemic led to a spike in the emergence of the on-demand grocery delivery industry. Multiple startups rose to the challenge and started operating their delivery services. One of them is Flink, founded in December 2020 by three German entrepreneurs. These past few months the Berlin-based start-up has launched more than 50 delivery hubs in 18 cities, reaching more than three million customers directly. The company recently raised $240 million Series A financing and is thereby on track to become the fastest Unicorn in Europe. Funds are used to fuel roll-out efforts throughout the Benelux region, Germany and France. An extraordinary achievement considering the company only launched six months ago.
Quick, quicker, quickest
Flink means 'quick' in German. That moniker doesn't only apply to the ten-minute time slot the company claims to deliver upon, but also to the impressive pace in which the start-up is rolling out new fulfillment hubs: a new one is opening up every two days. From these hubs, Flink delivers a selection of >2,000 high-quality products to consumer's homes as soon – 'flink' – and as sustainable as possible: on electric bikes and using packaging that can be recycled.
At present, Flink launched eight hubs in the Netherlands: in Amsterdam, Tilburg, The Hague, Haarlem, Utrecht and in Delft – and counting. Working from the office in Amsterdam, the Head of Expansion will join a young and driven team and facilitate the ambitious growth plans Flink has set out to realize.