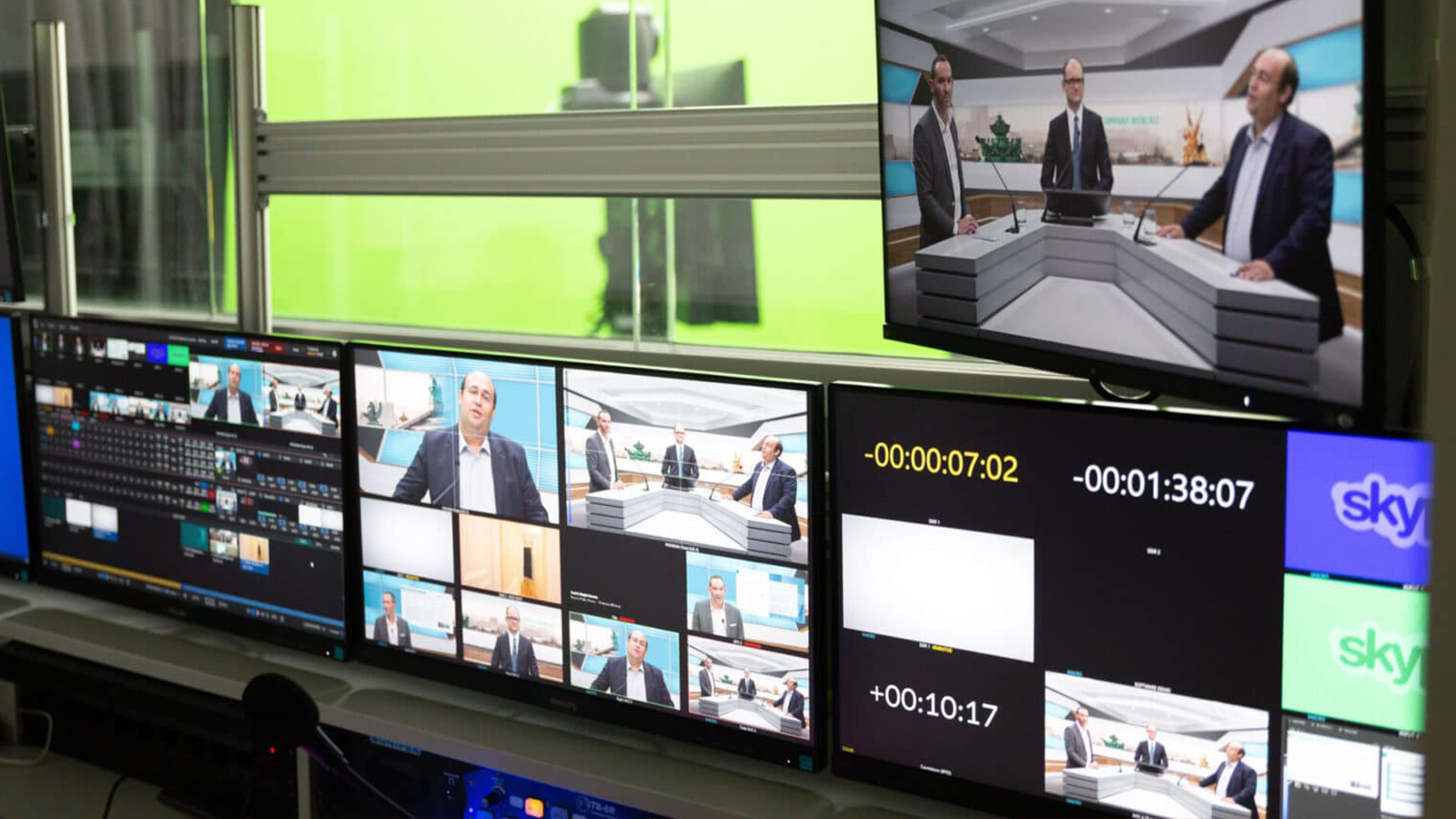 Company Webcast

Company Webcast specializes in top-quality webinars and webcasts. With more than ten thousand live webinars and webcasts per year, they are a supplier to most publicly traded organizations in Europe. Company Webcast has over fifteen years' experience in this area – in other words, they specialized in webcasts before webcasts became mainstream.
Company Webcast has a range of solutions in their portfolio. For example, they have live studios in Amsterdam, Rotterdam, The Hague, Brussels, Paris, and London. Four more studios will be opened in Sweden, Germany, and France, for clients to record webcasts in a professional setting. Clients can also record and broadcast in-house: with the support of a project manager, or through a remote solution.
Company Webcast is part of pan-European stock exchange company Euronext. Subsidiary Euronext Corporate Services (including Company Webcast) helps clients improve their investor relations, communication, governance, and compliance. Company Webcast is the European market leader in webcasts related to investor and financial communication, with a sixty percent market share. Their goal is to become the biggest international network for all webcasts in scope.
The company experienced major growth during the pandemic, when businesses had to switch to digital communication formats. Furthermore, there was a need for intensified communication due to changing market and organizational dynamics. At present, the challenge for Company Webcast is to maintain this momentum and to ensure that clients continue to appreciate the value of webinars and webcasts in general.