A.S. Adventure Group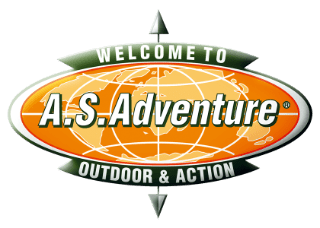 A.S. Adventure Group
In their quest for a healthier lifestyle, an increasing number of people are engaging in outdoor activities. Anyone from young people riding around the Ardennes on a mountain bike looking for adventure, to the less adventurous enjoying a peaceful stroll through the woods. What both have in common is the fact that they want high quality, reliable gear. A.S. Adventure Group gives them exactly what they're looking for. They're number 1 in Europe, and plans are to keep on growing in the years to come.
EUROPE'S #1 IN OUTDOOR
A.S. Adventure Group is Europe's largest omnichannel retailer for outdoor clothing and necessities. They're not just market leader in their home country Belgium, but also in The Netherlands and the UK. In The Netherlands, A.S. Adventure Group has mostly gained recognition through the Bever stores. In Belgium, Luxembourg, and France, they own stores under their own name A.S. Adventure and under Yaya. In the UK, they have Cotswold Outdoor, Snow + Rock, Cycle Surgery and Runners Need. Recently, they entered the German market by acquiring McTrek Outdoor Sports. In total, they have over 250 stores and more than 4000 people working for them. Last year's turnover amounted to around 650 million euros. The company is profitable and shows both online and offline growth.
AN AWARD-WINNING CUSTOMER EXPERIENCE
The state-of-the-art online platforms are another important driving force behind A.S. Adventure Group's successful omnichannel proposition. This is evidenced by the numerous awards they've won: Bever won the award for Best Web Shop in The Netherlands in 2017-2018, in the Outdoor category. Bever also won the award for Retailer of the Year. This shows A.S. Adventure Group is more than capable of putting together a fantastic customer experience both online as well as offline. Google recently named Bever the very best omnichannel experience in Europe, beating established names such as De Bijenkorf, MediaMarkt, Decathlon and Nike.