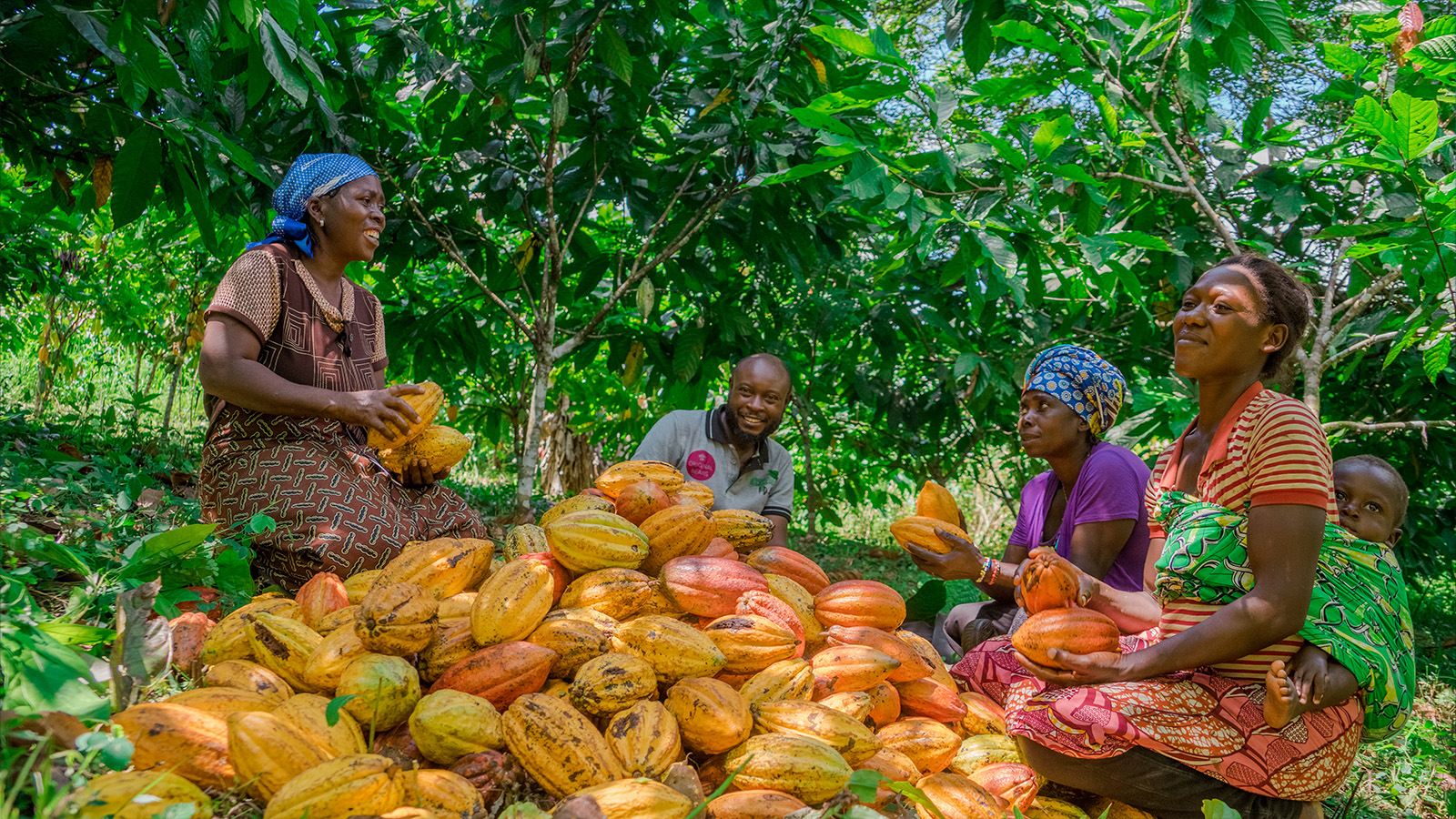 Original Beans

At first glance, Original Beans is 'just' a scaleup that makes one of the best chocolates in the world, made from the rarest cacao beans sourced deep within the rainforest. Its products have won numerous awards and are used by some of the most renowned international chefs and best food companies. But one also could describe Original Beans as a nature conservation business. The Amsterdam-based company was founded in 2008 by Philipp Kauffmann, a WWF conservationist who set out to produce chocolate that is as delicious as it is regenerative for people and the planet.
Original Beans strives to replenish the resources usually annihilated by the cocoa industry (and others). With their One Bar : One Tree programme, the company grows trees for chocolates sold, millions over the past decade. Original Beans operates a climate-positive supply chain, which involves thousands of local growers in Africa and the Americas. Together they preserve nature, protect the climate, fight poverty, nurture health, and eliminate waste.
"We want to allow future generations to experience nature as we do today. Or even better: as we did decades ago. We regenerate rainforest, protect biodiversity, and pay a fair price for our cacao, tripling the income of local farmers." – Philipp Kauffmann, Founder & CEO
Original Beans sells its products to professionals (e.g., hotels and restaurants), makers (e.g., pâtissiers, icemakers, and bakers), and consumers (primarily through premium retail chains). The scaleup's key markets are in the DACH region, the UK, France, the Netherlands, and the US. Original Beans wants to grow its presence and double its revenues over the next three years, organically and through acquisitions. The larger scale will allow them to increase their preservation efforts and their support of local communities.