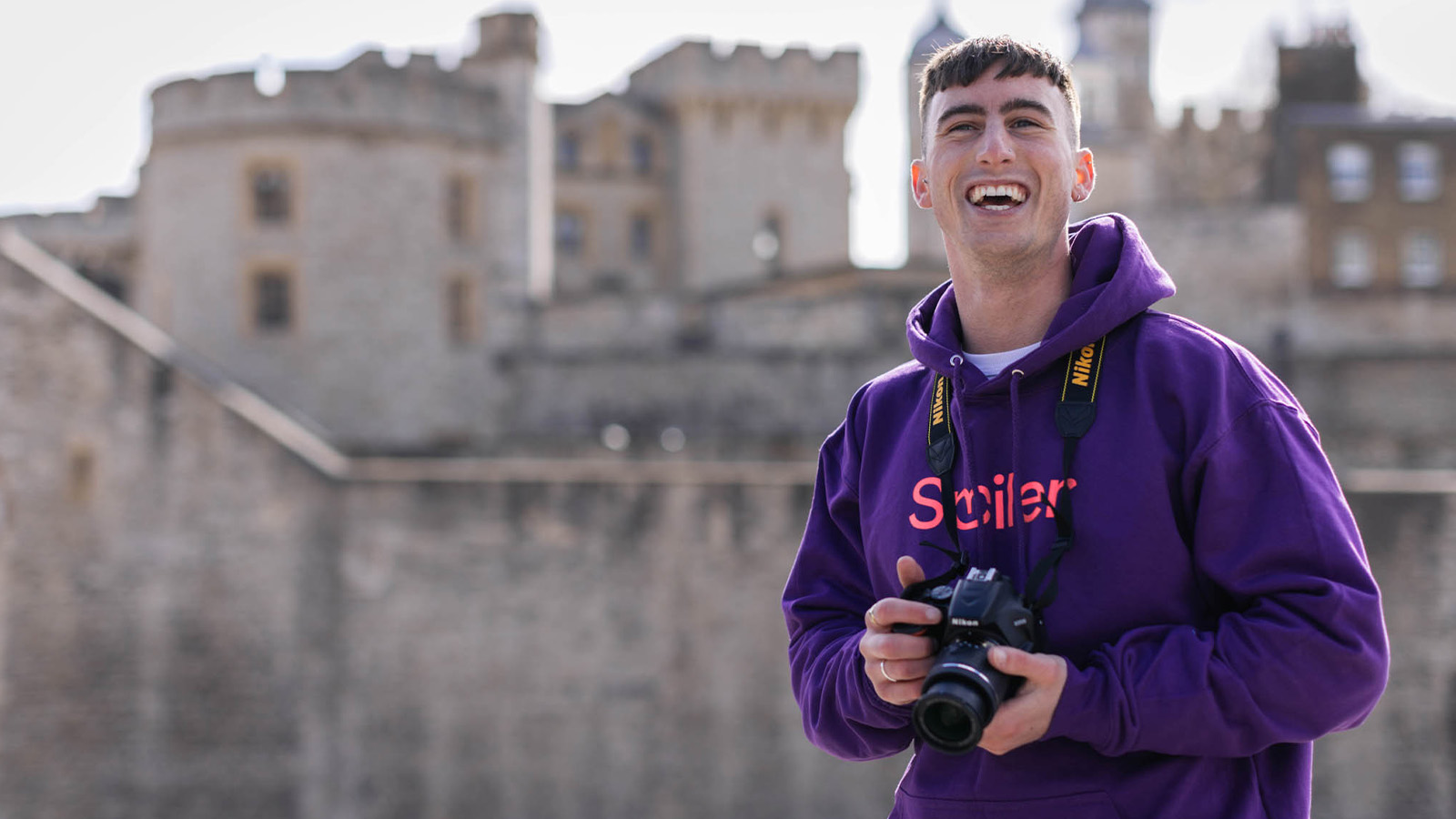 Smiler

That once-in-a-lifetime family trip to New York City needs to be commemorated – and ideally with a beautiful photo that is framed and proudly displayed, rather than through many failed selfies. It was exactly this realization, at Times Square many years ago, that prompted founders Martine Rooth and Kasper Middelkoop to create a business where photographers (whether professional or aspiring) and consumers (whether international tourists or families on outings) can easily get in touch in an ad-hoc manner, for spontaneous or planned photo shoots at traveler hot spots.   
With Smiler, photographers may earn up to 120 euros per hour based on performance. They sign up on the Smiler platform and get onboarded with online information and a few practice runs with experienced Smiler photographers. Once onboarded, the photographer goes to one of the listed locations and approaches visitors proactively for a photo shoot. Alternatively, consumers may select a photographer and location of choice in advance, and make an appointment via the platform. Locations include popular hotspots in the public domain, but Smiler also partners with theme parks, museums, zoos and the like.   
The photographer makes the resulting pictures available via the platform. Smiler makes it easy to exchange the necessary information with QR codes, creating a quick and contactless customer journey. Consumers only pay for the photos they want, so there is zero risk involved. For the photographer, this is a fun and flexible way to supplement income. Smiler also continues to add functionalities, such as the recently added possibility to book a shoot in advance.