Category Lead Shoes
Amsterdam
E-commerce, Fashion
Suitsupply is a market leader in the fashion industry, and plans to build the very best omnichannel fashion brand. Besides the perfect suits and shirts, Suitsupply also provides its customers with top-shelf footwear. Suitsupply's leather shoes are all produced in Italy, just like their sporty sneakers and their Sunday loafers. The Category Lead Shoes will venture where no one has gone before and will be the first professional at Suitsupply entirely focused on category management.
Suitsupply
Suitsupply started out as an online store in 2000. Today it is one of the fastest growing fashion brands worldwide. This is evidenced by their total turnover of over two hundred million Euros and a growth figure of around thirty percent (total turnover 2016). Suitsupply has more than eighty stores and they have an active worldwide online presence. Customers can place orders through their website, via WhatsApp and on Instagram. Additionally, new concepts such as Garmentor are being developed and launched faster than ever.
Suitsupply's organizational structure
The ambition is to build up the organization in multi-disciplinary teams each overseeing the performance of one category. There are four categories: Suits, Casual & Accessories, Shirts and Shoes & Bags. In one category team, several specialist areas will team up, including: Product Development, Purchasing, Supply Chain and (online) Marketing.
The Category Lead manages a cross-functional team consisting of seven direct reports. Among others, purchasing, supply chain, (online) marketing and sales experts are represented in this team. The Category Lead reports directly to Roos Fleuren, Chief Product Officer.
This person is the first Category Lead at Suitsupply, so an entrepreneurial mindset is a must-have. The Category Lead works out of the main offices in Amsterdam and carries responsibility for the entire category, worldwide. He/she will develop best practices for the rest of the organization. This is the kind of person that will do whatever it takes to make it work.
Category Lead Shoes
The Category Lead will develop a category strategy to unlock the full potential of the category Shoes & Bags. The goal is to generate more turnover for Shoes & Bags and ensure better positioning for the category within Suitsupply's total assortment. The Category Lead thinks from a customer's perspective, while simultaneously keeping the brand's interests in mind. The key is to find areas of demand based on online search behavior and/or market analyses and identifying what best fits Suitsupply's branding proposition.
Responsibilities
Based on (data) analyses, the Category Lead develops an effective category strategy. Since category management at Suitsupply is still in its infancy, this makes for a comprehensive position. The Category Lead:
Optimizes the entire customer journey and fulfills the category's full potential; leading to an even higher increase in sales, customer satisfaction and profitability
Thoroughly researches and understands the markets, its customers, competitors, supply chain, trends and local nuances
Translates, supported by his/her team, these insights into a vision, complete with a mission statement, strategy and a roadmap – balancing all relevant factors ranging from pricing to stock allocation to merchandising
Supports, leads, and builds a driven multi-disciplinary team which reports directly to you, with dotted lines to functional experts
Builds a P&L statement and develops a customer satisfaction dashboard with the Business Intelligence team, constantly measuring results and periodically reporting on progress
Engages with stakeholders from the perspective of centralized capabilities like Customer Retention, Branding, Store Development, Tech and Logistics to build an integrated plan
Executes market specific experiments with new sales channels and customer acquisition strategies
The Category Lead is P&L responsible
Profile
Personality
Affinity with fashion, preferably shoes and bags
A predilection for top brands
Focused on opportunities and growth
Entrepreneurial spirit
Connects people
Coaching capabilities
People Manager
Inspirational leader
Experience
Minimum 7 years' experience
E-commerce experience is a pre
(Strategic) category management
P&L responsibility
Experience in e-commerce, fashion or retail
Leadership
Agile and/or Scrum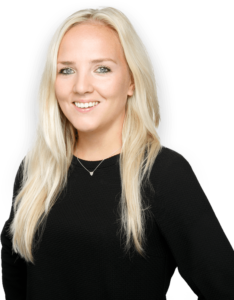 Martine Francken
Consultant
Inspirerend interview
Category Lead Shoes
Suitsupply is a market leader in the fashion industry, and plans to build the very best omnichannel fashion brand. Besides the perfect suits and shirts,... Lees meer