GLOBAL BUSINESS DEVELOPMENT MANAGER HOTELS
Unilever has adopted a new divisional structure and with the merging of the Food and Refreshments divisions, an exciting opportunity has arisen to join the company and drive growth and profitability in their Front-of-House channels. With closer co-operation between the Front-of-House and Out-of-Home sections, there's an opportunity to adopt a more efficient and profitable go-to-market strategy.
THE FRONT OF HOUSE POWERHOUSE
Once thought of as a useful marketing opportunity, Unilever has now recognized the commercial potential of the Front-of-House channels, particularly in the Food and Refreshment categories. In the airline and hotel sectors there is considerable scope to both drive profitability of various tea brands, dressings, and ice creams, but also continue to nurture the brand awareness of having these products in such captive markets.
Front-of-house has the potential to deliver substantial growth in sales volume and margin and will be a real powerhouse – under the right guidance.
VACANCY: GLOBAL BUSINESS DEVELOPMENT MANAGERS Hotels
With this new structure in place, there is now an exciting opportunity for experienced sales managers to drive growth for Unilever in the hotel sector.
The successful candidate will be able to draw upon their considerable experience to develop and oversee the strategy needed to deliver results. This is a new opportunity arising in a new venture and as such the successful candidate will need to utilize their experience, contacts, and networks to hit the ground running. They will oversee the local account managers and specialists, so influencing skills and the ability to understand their markets are essential.
They will use their cumulative knowledge to develop a channel strategy, which will be delivered through local account managers and Front-of-house specialists, which they will manage. Industry knowledge, a creative, fast-thinking mind, and a bold, decisive leadership style will all drive this success.
This is a global role, based in Rotterdam, though this role also requires some travel – around 20% of the time.
The categories here are dressings, tea, and ice cream, and the brands which they are comprised of are household – and globally recognized – names. Hellman's, Pukka, Lipton, Ben & Jerry's and Magnum are all excellent propositions for this new venture and these offerings well suited to different clients in different settings.
HOTELS
Is there a place for a Magnum at the hotel high-tea buffet? What's the best fit for in-room refreshments for a quirky hotel? Can a narrative be crafted where Pukka tea becomes synonymous with a nightly, before-bed ritual? What are the products best suited to a business conference environment?
Unilever's association with hotels has typically been in a back-of-house capacity, but there's enormous potential here. Refreshment options in receptions, restaurants, business, and bedrooms all require a subtly different approach.
In the hotels' context, the role necessitates working both with head offices to negotiate partnerships, but also with individual countries in which these hotels might be situated to ensure the strategy is deployed successfully.
"It's important to be in a job where you can be who you are" – Paul Polman, Unilever CEO
EXPERIENCE-BASED AND DATA-DRIVEN
Unilever is renowned for its data-driven and systematic approach to success and this position requires exactly that. They will create accurate benchmarking of the portfolio and go-to-market approach to ensure Unilever dominates and wins in this field – something that should come as second nature to candidates of this level of seniority and caliber. This is a go-getting role, in a go-getting company.
TEAM MANAGEMENT
The Global Business Development Manager will report to Chris Hales, the Global Account Director but remain the go-to person in Food & Refreshment in their respective sectors. They will be leading a dedicated team and coaching the various account managers to optimize their own performances, although the management of local teams is done in an indirect, more informal manner.
A unique and high-profile opportunity to drive change and make a mark in one of Unilever's new focus areas for growth.
CANDIDATE'S PROFILE
A seasoned sales professional with experience in the airline/ hotel sector
Entrepreneurial problem-solver
Food and beverages background preferred – experience in branded manufacturing and customer liaisons a plus
Comfortable working in an ambiguous and changing environment
Must have the potential to slip quickly into the roles at Unilever
Read a comprehensive description of this vacancy (PDF)    
Unilever works with Top of Minds to fill this vacancy. Contact Janko Klaeijsen at janko@topofminds.com for more information.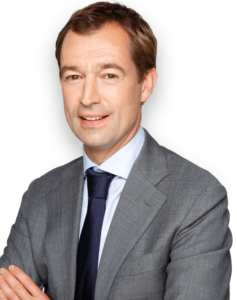 Janko Klaeijsen
Founding Partner
Inspirerend interview
GLOBAL BUSINESS DEVELOPMENT MANAGER HOTELS
Unilever has adopted a new divisional structure and with the merging of the Food and Refreshments divisions, an exciting opportunity has arisen to join the company and drive growth and profitability in their Front-of-House channels. With closer co-oper …
Lees meer