Executive Search, Interim, Advisory & Employer Branding
Do you need to hire the best professional available – fast? We will deliver, whether it's perm, interim or consultancy.Top of Minds is market leader in The Netherlands when it comes to Digital Professionals, Modern Management Teams, Consulting Exit and Consumer Goods. Our methods combine marketing and recruitment into one – because it's great stories that attract great people.
Access to the top of the candidates
SPEED
Top of Minds provides you with access to the top of the candidates in the Netherlands. Our database contains the top-10.000 Executives and Professionals in the salary segment of 80.000 – 300.000 euro on target earnings (base + bonus). Individual preferences and capabilities have been carefully charted through personal interviews. The work has been done before you called us with your search assignment. We know who wants to move, where and when.
This enables us to deliver fast, with a first shortlist usually within two weeks time. For interim even within two days.
THE BEST THERE IS
Speed alone might not be enough. That's why our way of working consists of two parallel processes: fast results by means of a quick-scan through our database, supported by the personal network of our consultants. But also by deploying our marketing engine. Our Employer Branding team creates the most appealing job spec for your position, which is then distributed to the right people via our proprietary online targeting methods.
This ensures that our clients will be interviewing only the best possible candidates out there.
WE MAKE YOU LOOK GOOD
We are great story tellers. That's what we do. And we'll make sure that you look good, very good indeed.
Let us craft the most appealing job specs that you have ever had. You'll see conversion go through the roof.
WE REACH ALL OF THEM
There is little talent out there that we do not know of. And we have direct access to most of the people you need.
Let us use our reach to spread your message to the people you want it to hear most.
PERSONAL TOUCH
Eventually, it's the personal interview that puts people in motion. This is where the spark ignites true enthusiasm.
Let us help you connect with the people you really want to meet. Only those who matter most. No less, no more.
PRESENTING: YOUR VACANCY
Great stories attract great people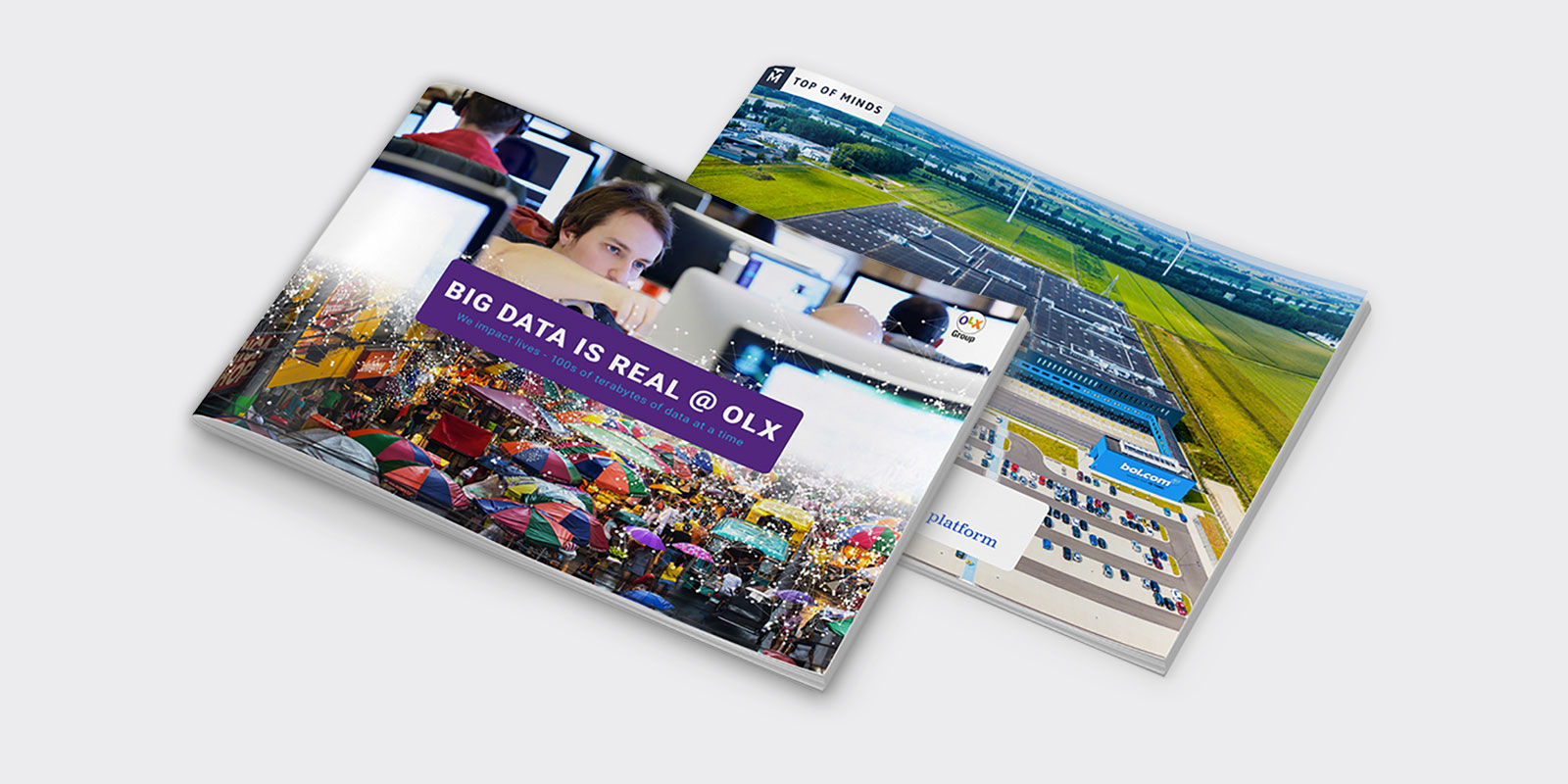 EMPLOYER STORY
Great stories attract great people. Catching your story is what we do best. Especially since we're very aware of what your audience is looking for. We are informed copywriters, knowing what buttons to push.
Candidate packs
For every different channel we select a different form. The most extensive are the candidate packs we develop for 1-to-1 communication. The exclusive nature makes the message all the more special.
WEBSITE FOR A WIDE AUDIENCE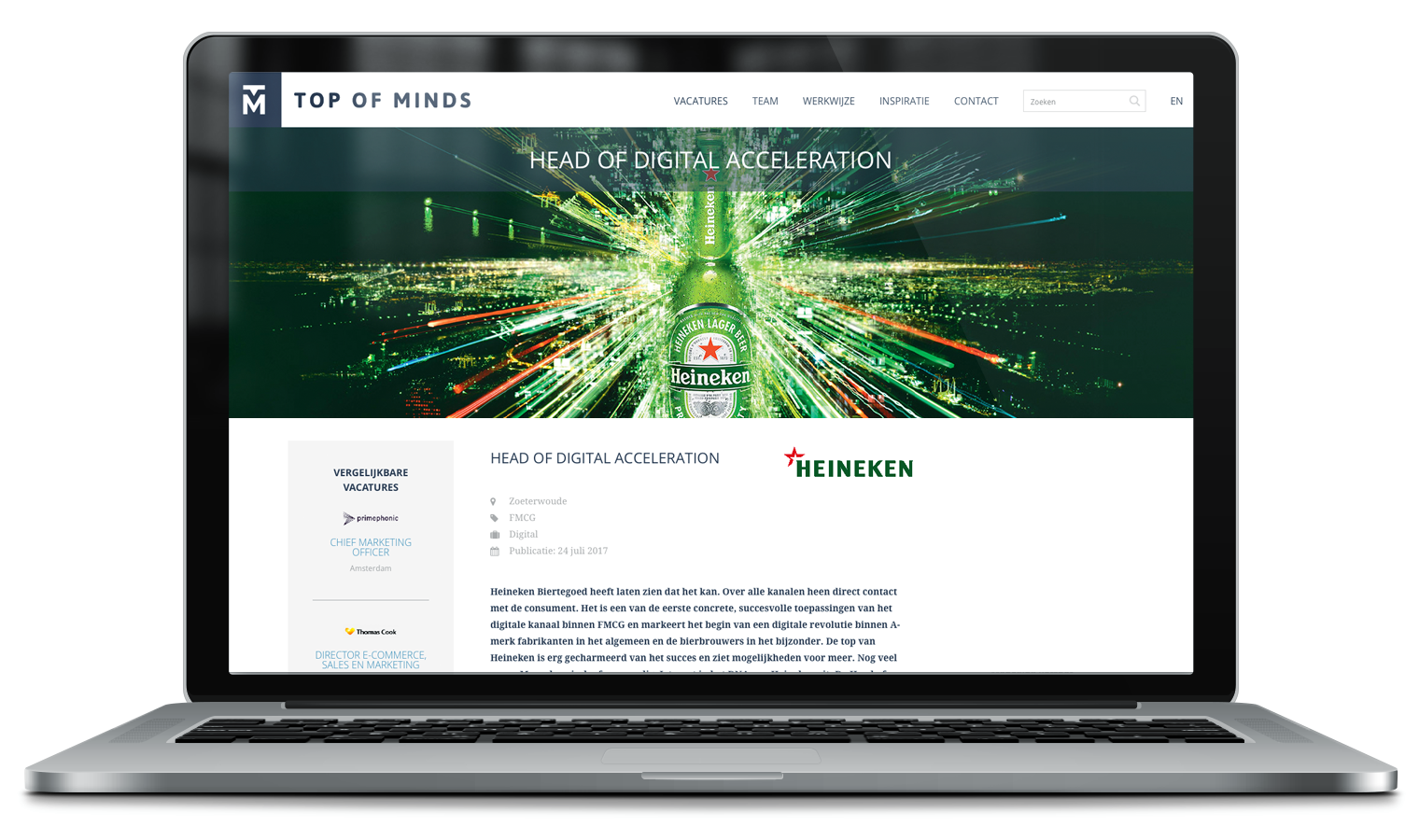 THE LARGEST SELECTION
Topofminds.com is the most visited platform for inspiration for mid-level executives in The Netherlands. Its appeal is powered by a combination of having the largest selection, and being the most in-depth. Pointedly written, journalistic function profiles and inspiring, personal interviews.
THE MOST IN-DEPTH
The executives and professionals we work with are armed with a very critical personality. That makes being of substance and having in-depth knowledge of their field crucial. Our vacancy texts are written by a team of specialists focused on unraveling the story behind every company and conveying it in a convincing manner.
PERSONAL CONTACT
Eventually, all of the marketing efforts culminate in the most important part: personal contact.
A intimate and open talk about one of the most important decisions in the life of a professional: a new job.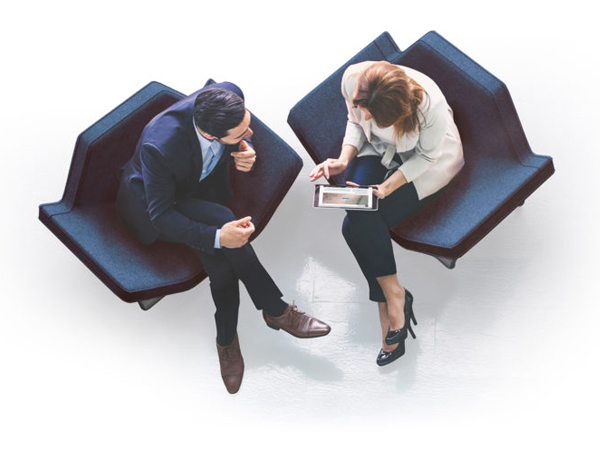 It's a war out there. Your competitors are hunting for the same talent. We make sure you win that battle.