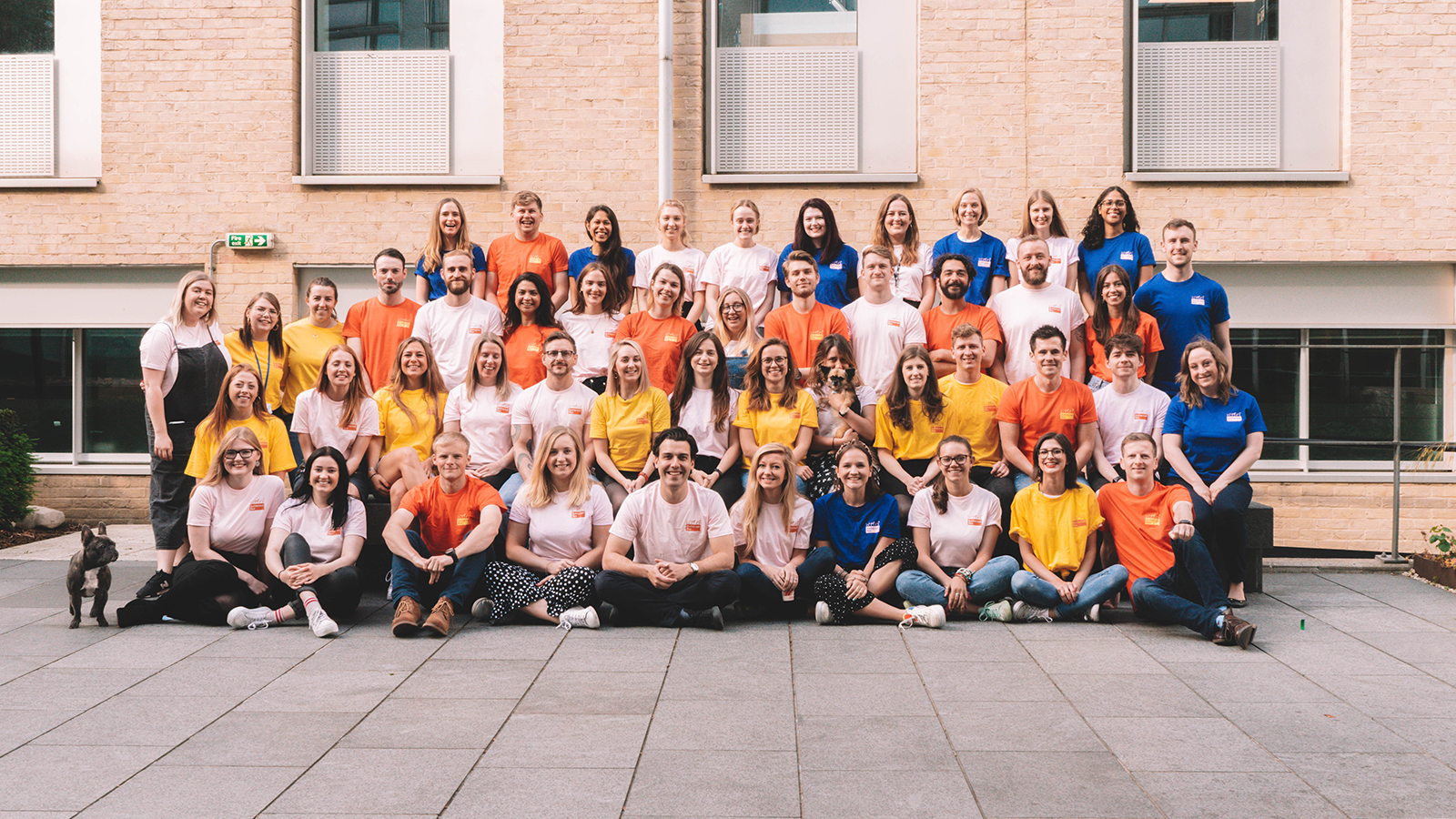 Butternut Box

The Butternut story all started with a dog who couldn't stop farting, called Rudie, and two friends, Kev and Dave, who wanted to build a company that delivers happiness and health. When Dave's family rescued Rudie after she'd been abandoned, she was in a really bad way. Her skin was sore, her mood was low and her farts were non-stop. After months of vet visits, they began to think Rudie's diet could be the problem. They started to cook her meals from scratch – sourcing and gently cooking healthy ingredients, and developing the perfect recipe. In just weeks, Rudie's well being transformed. Her sore skin and farts went away, and her energy came back.
When Dave told Kev about Rudie's recovery, they went to their local supermarket, stood in the dog food section alongside the bin liners and bleach, and decided that the four-legged family members of the world deserved better. By day they worked in the city. By night they delivered freshly made food to dogs. After months of doing two jobs, Kev and Dave knew that they needed to choose just one.
Today, the scale-up counts over 50,000 customers in the United Kingdom and is ready to expand internationally. After their growth and proven success in the UK, Butternut Box has identified the Netherlands as an attractive next market to expand to. The comparable consumer behavior, the population density, the mature e-commerce market and sophisticated warehouse infrastructure drive the attractiveness of the Dutch market. The company wants to replicate their existing business model into the Netherlands and the wider Benelux from there.